2017 Continental GT Speed and Black Edition revealed
Overnight, the luxury car maker revealed an update for the Bentley Continental GT Speed, as well as a new variant dubbed the Bentley Continental GT Speed Black Edition.
Under the bonnet, the updated Continental GT Speed features a more powerful version of the company's 6.0-litre twin-turbo W12 engine, and now boasts 472kW of power and 840Nm of torque between 2000 and 5000rpm. That's up 7kW and 20Nm on the outgoing model.
With the uprated engine, the Continental GT Speed is now capable of reeling off the 0-100km/h standard in 4.1 seconds.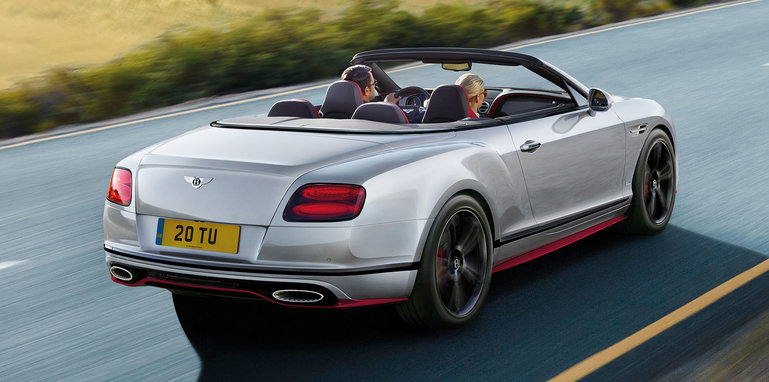 Accompanying the updated Continental GT Speed is a new variant, the GT Speed Black Edition (pictured above and below). As its name implies, the new GT Speed Black Edition features an exterior with blacked out chrome trim, as well as black painted 21-inch alloy wheels.
Customers who want their Black Edition coupe or convertible to stand out further can opt to have their car's wing mirrors, front splitter, side skirts and rear diffuser painted in a number of high contrast colours, including red and yellow. Owners can also replace the standard black brake callipers with red versions.
On the inside, the Black Edition is also available with a similar selection of high contrast leather and trim options for the seats, doors, console and dashboard.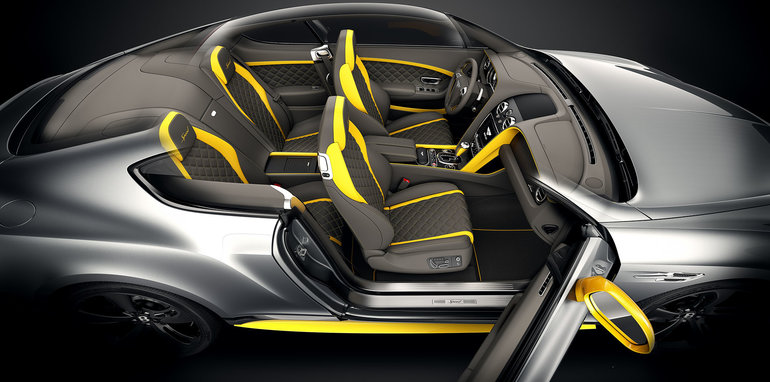 The new GT Speed Black Edition shouldn't be confused with the similarly named Continental GT Black Speed. Revealed at the recent Australian Formula One Grand Prix, the Continental GT Black Speed is a limited edition model designed exclusively for Australia and New Zealand.
For European markets the updated Continental GT Speed and GT Speed Black Edition are available for order now, but deliveries won't begin until the middle of the year.
By Derek Fung, CarAdvice.com.au • 05/04/2016
Learn more about Bentley at the Driven Showroom