BMW i3 gets bigger battery, greater range
A new variant in BMW's electric vehicle family has been revealed this week, in the form of the 2017 BMW i3 (94 Ah). The parentheses aren't our doing, either: the model's official name in Europe is indeed "i3 (94 Ah)".
The '94 Ah' represents the new model's higher-density lithium-ion battery pack, marking an upgrade from the 60 Ah battery that drives the current i3. Importantly, the new battery's capacity is listed at 33kWh, up from 22kWh.
BMW says that the upgrade now gives the all-electric i3 a driving range of 300 kilometres is possible, matching the range claimed by the petrol-assisted 'i3 with Range Extender' model.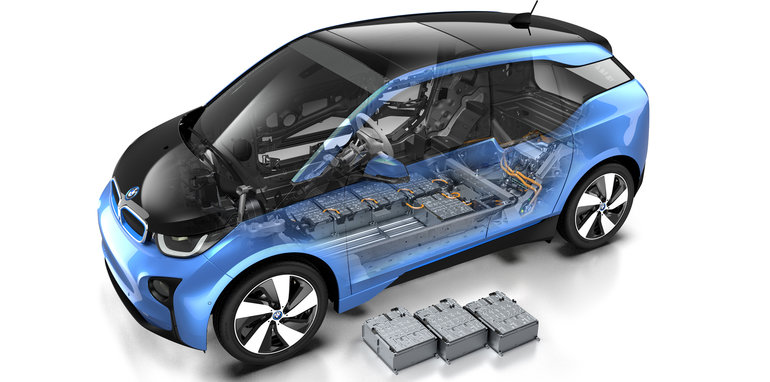 In "everyday use", however – which includes bad weather conditions and with the air conditioning active – BMW says the i3 (94 Ah) should offer a driving range of 200 kilometres.
By comparison, the current 60Ah/22kWh all-electric model claims a driving range of up to 160 kilometres in Comfort model, with an additional 20 kilometres available in EcoPro model. Switching to the ultra-frugal EcoPro+ increases that extra range to 40 kilometres.
The introduction of a higher-density battery has contributed to a new kerb weight of 1245 kilograms, up from 1195kg for the current model. The current range-extended model, which includes a small petrol engine, weighs in at 1320kg.
BMW says that despite the increased weight, the i3 94Ah is "subjectively as agile" as the 60Ah model, achieved – the company claims – through improvements to the i3's electronics and systems management.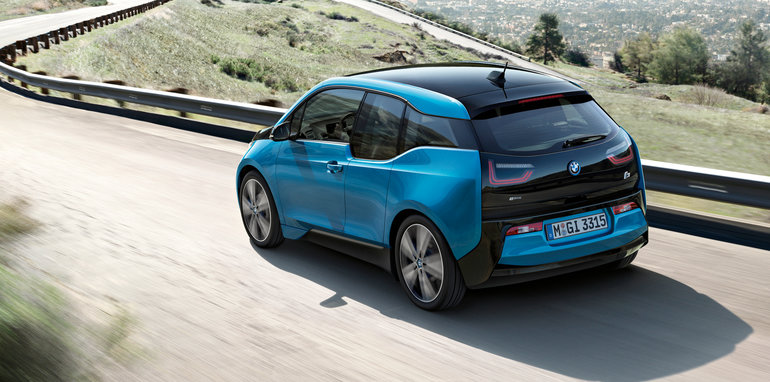 As with the 60Ah model, the i3 (94 Ah) features a 125kW/250Nm electric motor, mounted near the rear axle.
Highlighting the range-focussed approach to developing this new variant, the 94Ah claims a 0-100km/h time of 7.3 seconds – compared to 7.2 seconds for the 60Ah model.
Good news for owners of the current 60Ah/22kWh model is that BMW will offer the option of upgrading to the 94Ah/33kWh battery, although pricing and details of that option have not been revealed.
Faster charging available
News of an upgraded i3 model is joined this week by confirmation of a faster charging option, in the form of a three-phase 11kW system.
The new option means the 94Ah battery can be charged in just under three hours on a high-powered multi-phase AC charger, matching the time needed to charge the 60Ah model with its single-phase 7.4kW charging.
Connected to regular mains power, the 94Ah lists a charging time of just below 10 hours at 2.8kW, while the 60Ah needs eight hours.
Connected to a DC fast-charging station, the 94Ah promises to reach 80 per cent of capacity in less than 40 minutes, while the 60Ah will reach the same point in 25 minutes.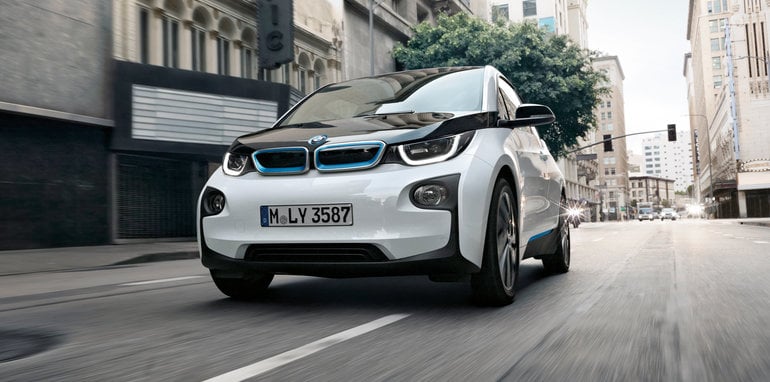 By Mike Stevens, CarAdvice.com.au • 02/05/2016
Tags