Tyre wisdom makes cents of low fuel costs
How you clad your wheels can add to savings at the pump Tyre wisdom makes cents of low fuel costs
Cheaper petrol prices mean motorists quickly forget about all those fuel-saving driving tips and they start to use their vehicles frequently.
Instead of planning ahead and carrying out several errands in one spell behind the wheel, motorists think it can be easy to do a quick run up the road and back several times a day on a cold engine.
But the end result is that more of the cheaper fuel is consumed -- so no actual savings are gained.
One of the best cost-free ways to conserve fuel is keeping a close eye on tyre pressures, a message we're often telling Driven readers.
Past testing carried out by the Automobile Association has proved an increase in fuel consumption of just over 7 per cent can happen when tyres are underinflated. Another study suggested almost half the light vehicles on our roads had underinflated tyres to varying degrees.
Hence the reason for the repeated message. So what would you think if we told you that about another 6 per cent in fuel savings could be made if fuel-efficient tyres were fitted to your vehicle? That's an all-up fuel saving of 13 per cent on tyres alone.
Add to that up to about 20 per cent saving by driving smoothly (another recent AA test finding) and less of the repeated short trips on a cold engine, and we do start to see some real financial gains when fuel prices drop.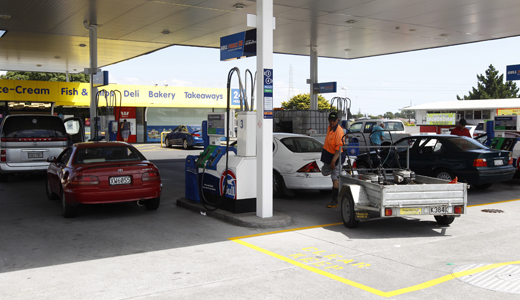 Lower petrol prices see people forget their fuel efficient driving.
Plus those who stick to their good fuel-efficient habits don't suffer as much pain when fuel prices start to rise again.
So let's get back to those fuel-efficient tyres. Can they really make that much of a difference and if so why, and at what extra cost?
The secret is improving the rolling resistance of the tyre. The introduction of silica, for example, into the compound of the tyres makeup acts as a dampener between the rubber particles which reduces friction and heat and therefore also reduces rolling resistance.
It also increases the flexibility of the compound which has the added benefit of improving road-holding and mitigating any stopping distance trade-off.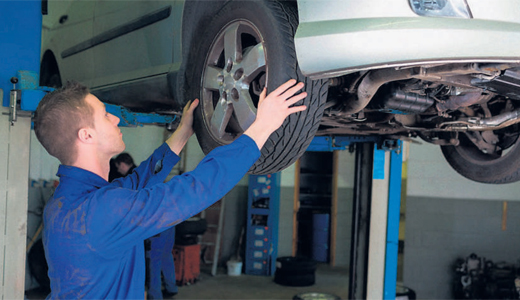 The Energy Efficiency and Conservation Authority (EECA) says that price differences depend on what tyre a motorist would normally choose. Energywise-approved tyres will most likely cost more than the cheapest option available, but these cheaper tyres may not meet EECA's minimum standards for fuel efficiency or safety (such as braking in the wet).
EECA say the payback on a set of four fuel-efficient tyres is about six months, assuming a premium of $25 per fuel efficient tyre and fitted to a vehicle with an average fuel consumption of 10 litres per 100km and driving an average distance of 12,000km a year.
Alternatively, if the cost of the Energywise-approved tyre is similar to any alternative option then savings will be made from day one.
Sounds good in theory but does it really work in a real-world test situation? We decided to find out.
Goodyear Dunlop Tyres (NZ) kindly agreed to provide us with two sets of tyres so a completely independent test of our own could be undertaken.
First up was their mid-range Goodyear OptiLife 215/65R16 passenger tyre, followed by a set of their Goodyear Assurance TripleMax ECCA Energywise-approved fuel efficient tyres.
The testing was in line with how the average motoring consumer would rate the tyres' fuel efficiency claims and followed a test regime similar to what organisations such as the AA have done in the past.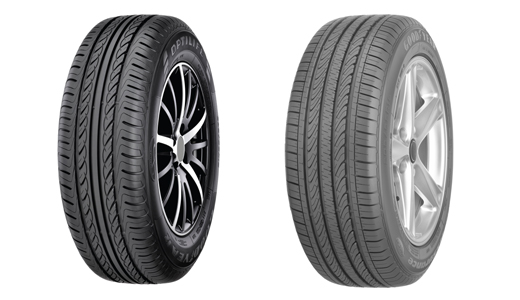 The Goodyear OptiLife 215/65R16 passenger tyre (left); Goodyear Assurance TripleMax ECCA Energywise-approved fuel efficient tyre (right).
To help keep the testing completely neutral, the test vehicle selected was a privately owned 2012 Nissan Qashqai. We also decided to ignore manufacturers' claimed fuel consumption figures and simply compare actual fuel consumption achieved on the selected tyres.
Our test covered about 400km on each set of tyres and was split between two identical open-highway drives by 40km of those dreaded short and cold runs around town.
It took a week to complete each test. Good luck more than good management meant road conditions during each test cycle were very similar both in ambient temperatures and lack of rain. The air-conditioning remained on at all times during testing and while the around-town drives were often done with one occupant only, the long trips saw two adults and an additional weight of 25kg added.
Beaurepairs Newmarket say the retail price difference between the two sets of tyres is about $80, which included fitting and balancing.
When testing such as this is carried out you can start to focus on a host of different tyre characteristics such as noise and handling but we concluded both sets of tyres performed equally well on that front.
Same with braking distances although Goodyear say their Assurance TripleMax tyres have far superior braking qualities (up to 2m) in wet conditions.
So the big question was: Did we achieve any fuel savings?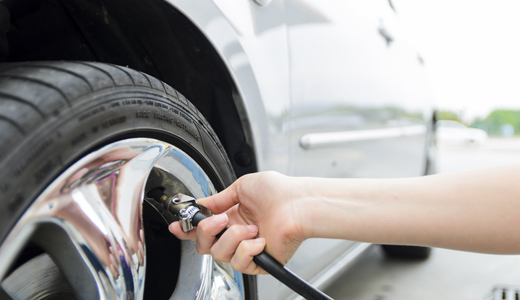 On the Goodyear OptiLife tyres our average fuel consumption was 8.22L/100km while the Goodyear Assurance TripleMax fuel savers produced an average of 7.75L/100km, a difference of just on half a litre of fuel per 100km or a 5.7 per cent improvement.
So we have to agree that there is a definite advantage and a reasonably quick payback period when fitting and using fuel efficient tyres.
The Qashqai had travelled 28,000km when the testing started and the original tyres were half worn when checked by Beaurepairs staff. Using those figures as a guide, we could expect a set of fuel-efficient tyres to last about 56,000km or better.
No doubt fuel prices will fall and rise over that period and it's hard to predict actual savings if fuel-efficient tyres were fitted to any vehicle, but there is no doubt if you drive in a fuel-efficient manner and keep those pressures up then savings are assured regardless of pump prices.
If your intention is to hang on to your vehicle for some time then it does pay to shop around and not buy solely on price come tyre replacement time. You may be compromising on safety and end up paying more for fuel during ownership.
I'm also reliably told that when fuel prices drop there is a noticeable trend for motorists to purchase the highest-octane fuel available in the belief they will gain an automatic increase in power and a significant reduction in fuel consumption.
Sorry to disappoint those who believe that. You would be far better off putting the extra money into a set of fuel-efficient tyres and sticking with the cheaper fuel. That way you do get guaranteed savings.
By Jack Biddle • 04/02/2015
Tags