Home
/
Motorsport
/ Audi quits Le Mans and WEC, shifts to Formula E instead
Audi quits Le Mans and WEC, shifts to Formula E instead
Audi has contested its final 24 Hours of Le Mans for the foreseeable future, with the luxury marque announcing today that it will leave the FIA World Endurance Championship (WEC) at the end of the 2016 season.
The statement overnight confirms rumours that had been growing with the industry for the last few weeks.
Audi says that it has "intensified" its existing relationship with Team ABT Schaeffler Audi Sport for the 2016/2017 season, which began in Hong Kong on October 9, and that it is "on the road toward a full factory commitment" to Formula E, although no timeframe has been given.
During Audi's 18 years competing in the WEC and 24 Hours of Le Mans in the prototype class, the company notched up 12 overall victories in the famous endurance race.
Along with its impressive win ratio, the luxury marque also notched up the first victory at Le Mans with a diesel-powered car in 2006, as well as the first triumph by a hybrid vehicle in 2012.
Out of its 185 races in the WEC, Audi managed 106 victories, 80 pole positions, and 94 fastest lap records. The company also racked up nine consecutive championships in the companion American Le Mans Series between 2008 and 2008.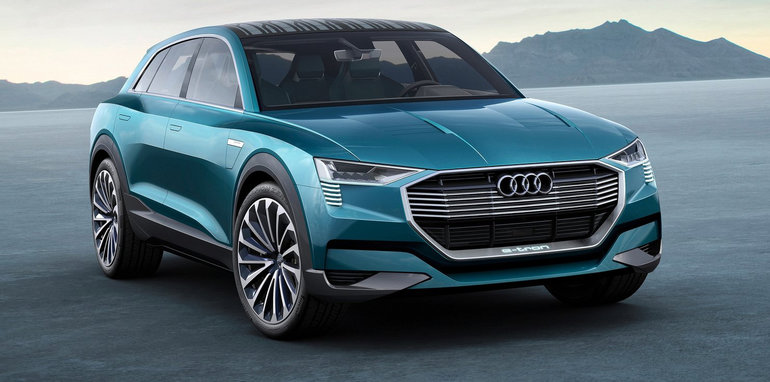 Above: Audi e-tron quattro concept.
The shift from endurance racing to the electric open-wheel series is part of the Volkswagen Group's reaction to the Dieselgate scandal.
In statement, Rupert Stadler, Audi's chairman, stated: "We're going to contest the race for the future on electric power. As our production cars are becoming increasingly electric, our motorsport cars, as Audi's technological spearheads, have to even more so."
Fines, recalls, compensation and other costs related to the saga have reportedly forced the automaker to slash development budgets and product plans, as well as aggressively push into the electric vehicle segment. The Audi e-tron SUV, due in 2018, will be the brand's first full scale production electric vehicle.
Despite shifting from the WEC and Le Mans to Formula E, Audi will continue to compete in the German DTM touring car series.
- Derek Fung, CarAdvice.com.au