Home
/
Motorsport
/ Great nephew of Burt Munro aims to break 200mph barrier
Great nephew of Burt Munro aims to break 200mph barrier
The great nephew of legendary New Zealand land-speed racer Burt Munro will attempt to break the magical 200mph barrier at the Utah Salt Flats this month.
Backed by a crack engineering team from America's first motorcycle company, Indian Motorcycle, Lee Munro is hoping to eclipse his own previous official speed of 191.286mph (307.844km/h) on a newly-modified Indian Scout, dubbed 'Spirit of Munro'.
In 2005, Burt Munro's legacy was immortalised with the making of the popular film, The World's Fastest Indian, starring Sir Anthony Hopkins.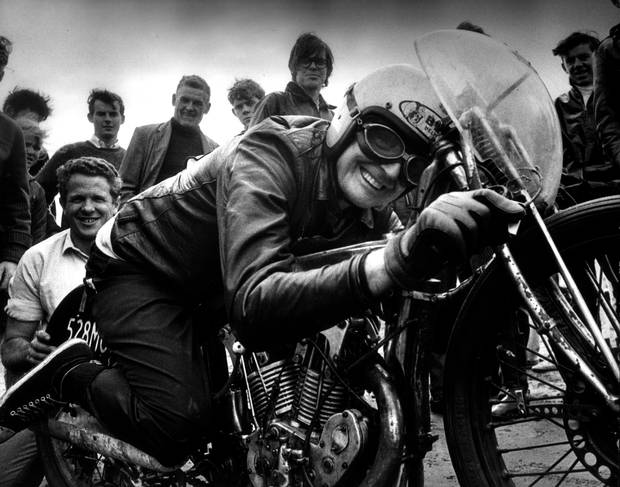 Burt Munro set a land-speed record in 1967.
He inspired his great nephew to follow in his speedy footsteps, and last year, Lee Munro celebrated the 50th anniversary of his great uncle's historic under-1000cc world record on his 1920 Scout Streamliner with a commemorative run at Bonneville Speed Week.
Lee Munro's record-breaking run of 186.681mph (300.433km/h) at El Mirage, Southern California, and official run of 191.286mph (307.844km/h) at last year's Speed Week has him motivated to break into the exclusive 200mph club at the 70th annual Bonneville Speed Week later this month.
"My great uncle Burt is a significant inspiration for my own motorcycle racing career, and his appetite for speed is clearly a part of my DNA," said Christchurch-based Lee Munro.
"Partnered with the exceptional team at Indian Motorcycle, I know we can make our dreams of hitting 200mph a reality."
Speed Week will be held between August 11-17 at Bonneville, Utah.
In preparation for this year, Indian Motorcycle's engineering team has worked on refining the Indian Scout Streamliner which will run in the MPS-G (Modified Partial Streamliner) 1350cc class.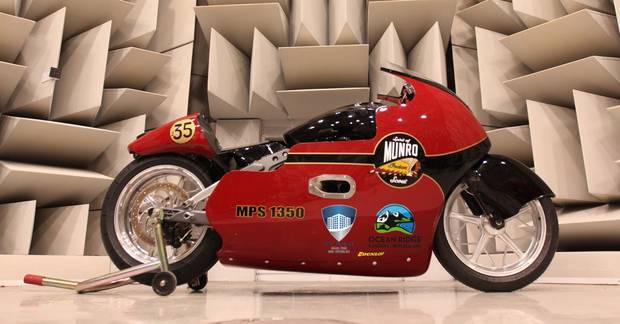 Burt Munro's great nephew will attempt to break the 200mph mark on the newly-modified Indian Scout dubbed 'Spirit of Munro'. Photo / Supplied
He's been helped by secret millionaire Garry Robertson and his Ocean Ridge Kaikoura New Zealand company. Robertson collects classic cars and motorcycles and has long been inspired by the Munro story.
Gary Gray, vice president for racing, technology and service at Indian Motorcycle, said they were honoured to partner the Munro family last year and pay tribute to Munro's "incredible accomplishments" and 1967 land-speed record.
"We're eager to be back on the salt flats with Lee and the 'Spirit of Munro'," Gray said.
-NZ Herald