John Kennard steps away from WRC fulltime
Kiwi rally driver Hayden Paddon's longtime co-driver John Kennard has stepped away from the seat fulltime effective immediately.
New Zealander Kennard had planned to hand the reins over to Brit Seb Marshall following July's Rally Finland but a nagging hip complaint has seen him miss the recent Rally Portugal and also the upcoming Rally Sardinia.
With only two more events scheduled before his permanent retirement Kennard agreed to step aside now to allow Paddon and Marshall to grow their partnership.
"It is not an injury as such," Kennard told herald.co.nz. "I've had osteoarthritis in my hip for quite a number of years - people will have seen me limping around service parks and what not - and for the really rough gravel events it gives it a hard time banging and jolting and you end up in quite a bit of pain and on painkillers the whole time.
"We decided for a couple of the rough gravel events I would step out of the car.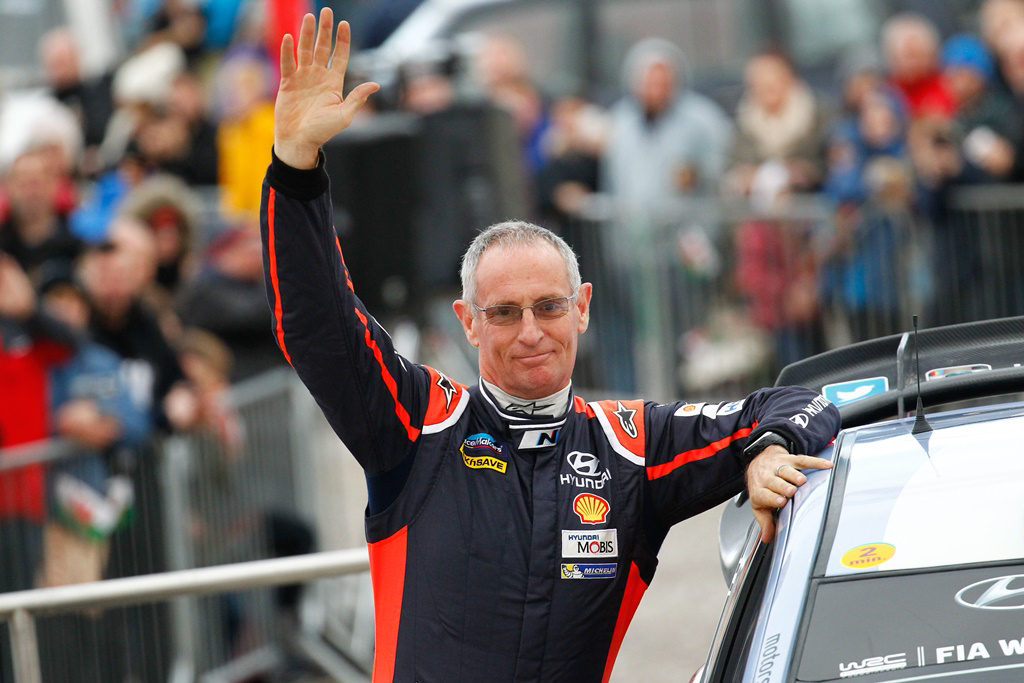 John Kennard waves to the crowd during WRC Great Britain 2015. Photo / Photosport
We have tried it for one and it hasn't really gained enough that I wanted to get back in the car for the second one. That leaves us only two events before I would be retiring anyway.
"We have had a really bad start to the year - things just haven't gone our way and it is just one of those years where if you didn't have bad luck, you'd have no luck at all.
"I could see a spark of positivity with what was going on in Portugal so it just became common sense that I might as well stay out now."
While the move has long been planned with Kennard winding down his long and distinguished career, he does admit to feeling a little sad.
Paddon burst onto the domestic scene with a huge dream of one day competing in WRC - with Kennard helping him along the 30-year-old has reached the pinnacle of the sport.
"It is emotional for sure - it has been 12 years now," Kennard said. "In the beginning I never had any expectation even at the age I was back then that I was going to end up staying in the car this long.
"To get to the point where you are in a manufacturer team, where together we have won a world championship rally and out there setting fastest stage times - it has been a fantastic thing for me."
By Dale Budge • 30/05/2017