One of New Zealand's greatest racers opens up
Craig Baird talks New Zealand motorsport, our future stars, and retirement
No New Zealander has won more national championships than Craig Baird.
The 46-year-old has fashioned a superb racing resume across a number of different categories during a career approaching three decades at the top.
Baird, who is based in Australia these days, has ticked off most major career ambitions but he says there is plenty still there to drive him to keep going.
"I won Bathurst in 1997 with BMW and we got disqualified because I had exceeded the maximum time allowed in the seat so that is why I keep pushing on with the endurance events and Bathurst and that," Baird tells nzherald.co.nz.
Photo / Rob Cianflone, Getty Images
"It is something I feel I should have probably been in at some point to have a Bathurst trophy but for whatever reason I haven't."
He has no plans to retire from the sport any time soon but does reflect on his success on both sides of the Tasman over a long period of time.
"I am proud of what I have achieved," he says. "I have 28 national championships — five in Australia and 23 in New Zealand. It is a pretty good record. I don't really talk about it that much but I don't see too many people with a tally in the teens.
"Some people say it is easier to win one in New Zealand — well in some ways it is and in some ways it isn't. I have won a Porsche championship in New Zealand where I was racing against Dave Reynolds, Fabian Coulthard, Matt Halliday, Jim Richards and the like - it isn't like no one turns up to race.
"There have been times where I thought the pointy end of the New Zealand championship was harder to win than the Australian one. 
"I still enjoy driving. I know I can hop in a GT car and be as quick as anyone in the world in a GT car."
Due to his success across multiple categories and the longevity he has been able to rack up in the sport Baird is in an ideal position to judge where the sport is at domestically.
After some lean years with the sponsorship world reeling from the global financial crisis and the saloon car civil war in New Zealand, motorsport has been hit hard but is showing signs of coming away again.
"Yes I am optimistic," Baird says. "The key is we have a huge amount of talent in New Zealand and also internationally we have Kiwis doing extremely well on a world stage. The sad part is over the past few years - mainly with the touring car racing - we just were all pulling in different directions.
"That was the demise of a really strong touring car category in New Zealand.
"On the flip side to that Toyota New Zealand and Barrie Tomlinson and his team with the TRS series have just done a fantastic job. They are getting junior drivers from all around the world to compete like we used to in the old days when Paul Radisich and I were racing against the Americans and that.
"It is so strong. It obviously has a lot of support from the manufacturer, which helps significantly."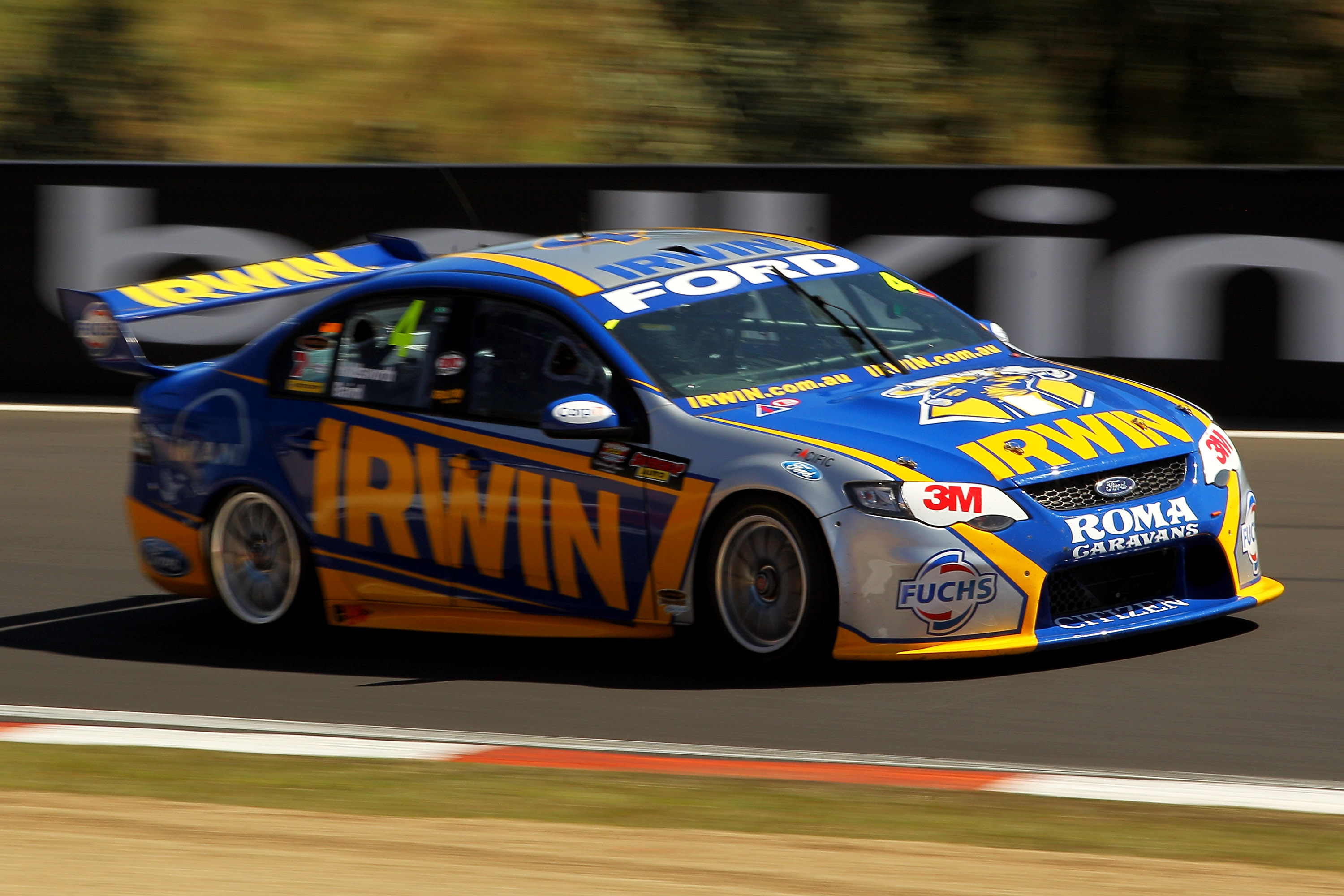 Baird co-drove with Lee Holdsworth at Stone Brothers Racing in 2012. Photo / Getty Images
Baird felt the impact of the NZV8/V8 SuperTourer war of the past few years that has crippled domestic saloon car racing.
"If we look at what we had with the V8s going back - change was needed but the sad part is we had 18 SuperTourers turn up for the first meeting and that was obviously the direction we needed to go yet the 18 competitors and shareholders had to end up fighting MotorSport NZ and other people trying to do another category that was almost identical to a SuperTourer series but just built differently.
"We had already made up our minds - money and grids proved which one we had to run with. If SuperTourers had turned up with six cars and the other one had 18 then it was obvious we had to go that way.
"SuperTourers had a good formula — we had Murph [four-time Bathurst winner Greg Murphy] driving, Fabian Coulthard, Shane van Gisbergen, we had a lot of young talent out there and a lot of V8 Supercars drivers in the field and it seemed to me like it was working pretty well. Yet we spent most of our money on legal fees trying to fight our own people."
"There are a lot of people that you either love or hate that at the end of the day have put a lot into motorsport — Mark Petch and all sorts of people that were trying to make it work. Then they ended up giving up.
"I was paying my fees to drive and part of those fees was going towards fighting what I was driving. I was paying twice."
After three years of fighting the parties came together last summer for a unified championship but the damage had already been done. Baird is hopeful that if the parties continue to work together and act in the best interests of the sport there is a brighter future for tin top racing in New Zealand.
"It is their only choice. There is no other option. They all have to pull in the same direction otherwise they might as well chuck them in the ocean and tie their boat off with them," he explains.
"They need to put them altogether and make some parity out of them, which is always a difficult situation when you mention the word parity. You have got some guys with very professional outfits wanting it to work like Owen Evans."
Another issue Baird sees is the constant chopping and changing of categories on the domestic program.
"We have this great problem in New Zealand of creating a new class just for the sake of creating a new class or thinking that it is going to benefit the competitor. The more classes you introduce the more it dilutes every class.
"We have to be strong and say right, TRS, yes. A touring car championship, yes. If we keep going with the one make series it will just dilute things.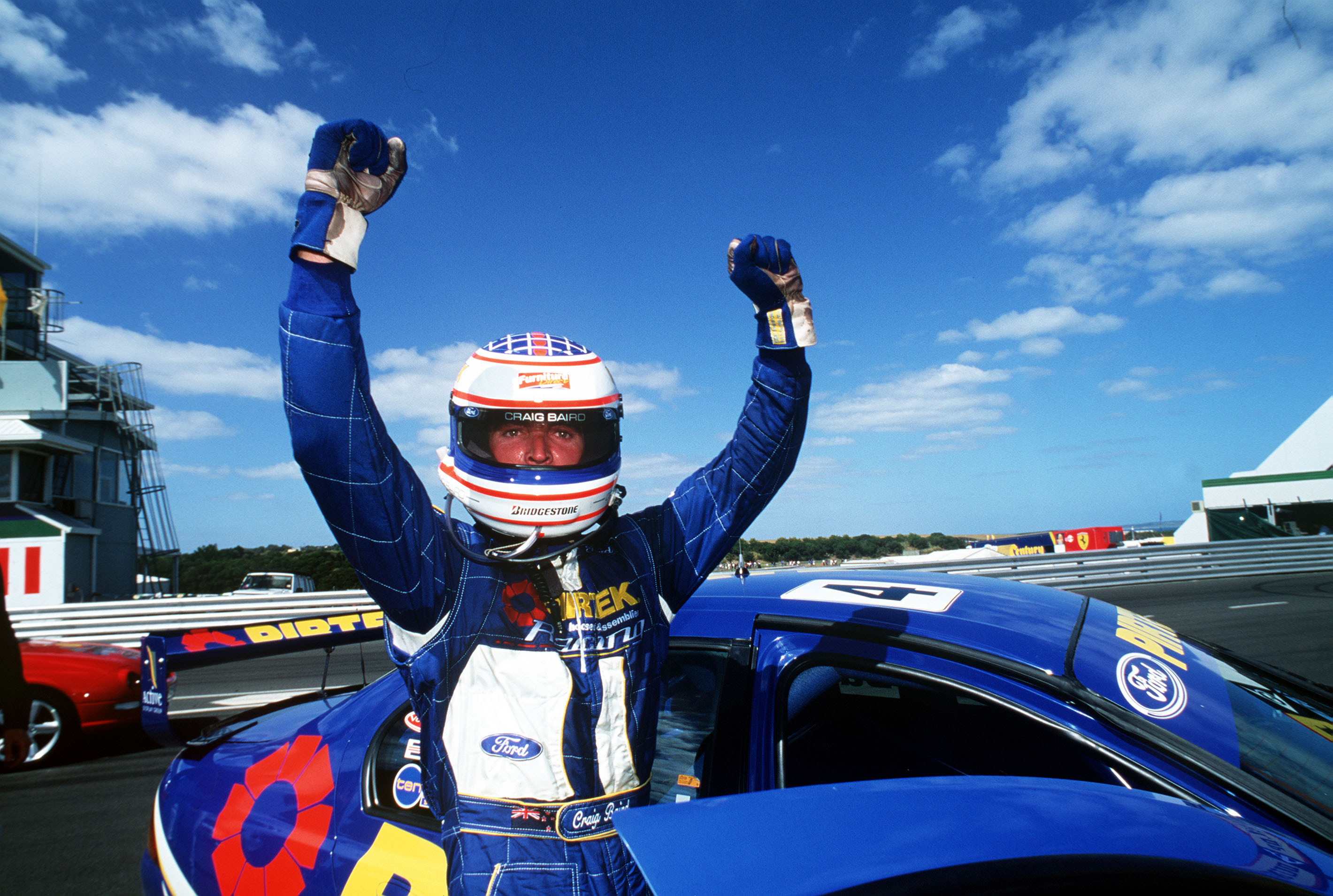 Baird pictured after winning at Phillip Island in 2000 for Stone Brothers Racing. Photo / Getty Images
"I remember a Nissan Sentra class, which had a whole lot of kids like Scott Dixon driving them and it was an excellent category. The grid was full and all the cars had sponsors. And then we introduced another small category and then another.
"We have had Minis, Suzuki Swifts, Toyotas, we just never seem to stick to our knitting. 
"The Toyota 86 series is a good one. We just need to choose one entry level touring car series and one elite one. You can't have three or four. We are just too small."
Legendary former Formula 1 star Chris Amon passed away recently - the last remaining of the three elite Kiwis (Bruce McLaren, Denny Hulme and Amon) that featured so prominently in the 1960s and 70s. Amon's passing has prompted talk of New Zealand being on the cusp of another golden era with the likes of Scott Dixon, Hayden Paddon, Mitch Evans, Richie Stanaway, Brendon Hartley, Shane Van Gisbergen and others enjoying so much success on the world stage but Baird says that time has already arrived.
"We are not even on the cusp - it is a great era. The difference is we can't expect to have three guys in Formula 1 now. We probably can't even get one there now. It is just such a commercial business. It isn't about how good Richie Stanaway is or Mitch Evans or Brendon Hartley because they all deserve to be in Formula 1. You just can't filter through because it is just so expensive. To break into the smaller teams, which you have to do to start, is just too far away and New Zealand is just too small. It is a totally different era.
"With Evans and Stanaway the chances of Formula 1 are almost zero but if you put those guys in a Mercedes F1 car they would be winning races flat out.
"The talent pool that has left New Zealand or the ones still in New Zealand that deserve an opportunity is massive.
"It isn't about going out and buying a tennis racquet and hiring the best coach and off you go to the US Open. It just isn't like that."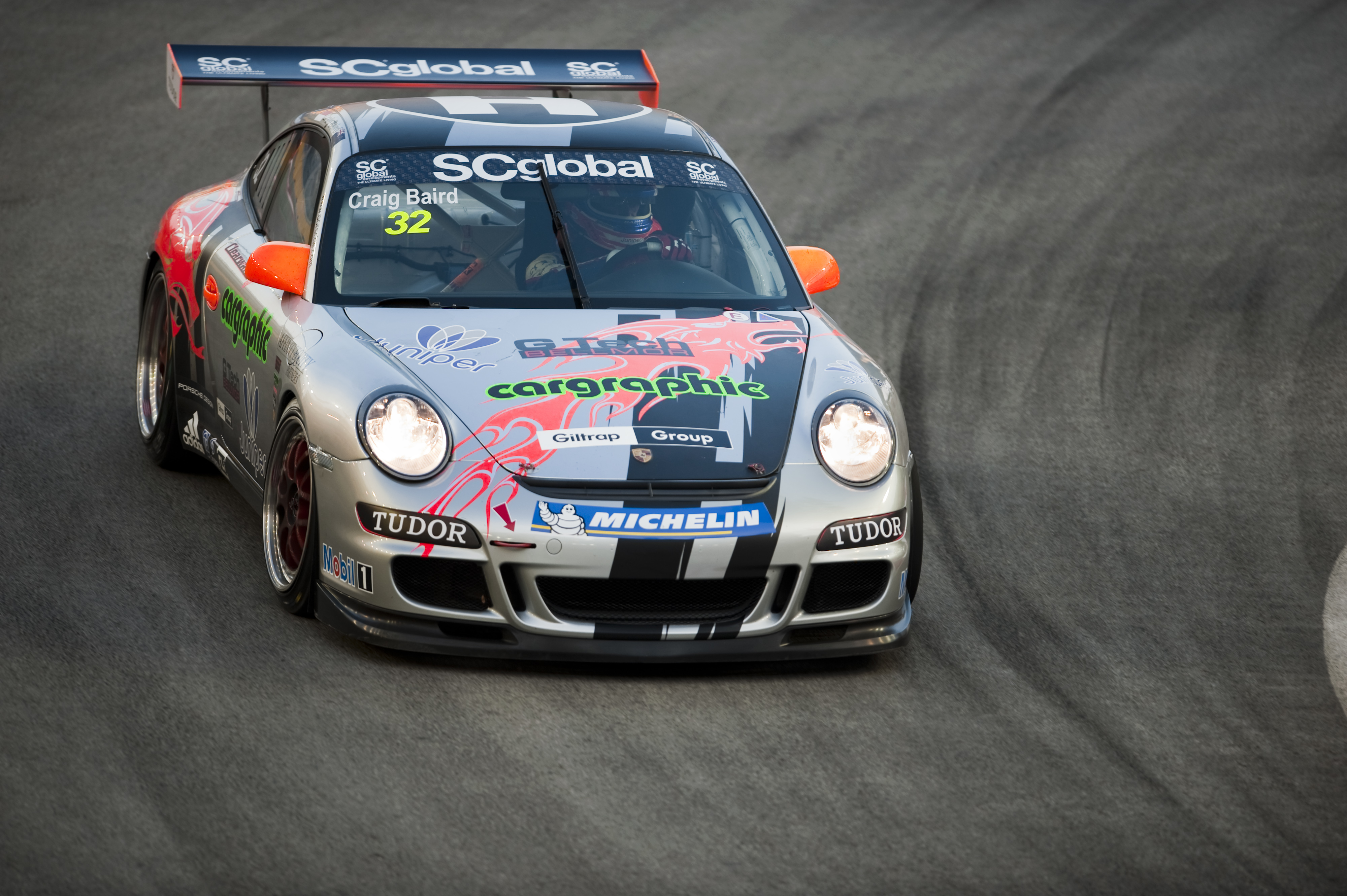 Baird is yet to commit to any drive in the quickly-approaching New Zealand summer but says he will look at whatever options come up. He has driven for former Team Kiwi Racing owner David John in recent years and something could come up there again this summer.
"Love him or hate I have always tried to support David John," Baird explains. "If you look at the list of drivers that he has given opportunities to or tried to give opportunities to — it is a massive list. The amount of people that bag him and we all know is massive.
"The contribution and dollar figure he has spent on motorsport would be more than any one person in New Zealand. He has run V8 Supercar teams; he's borrowed, begged and put his businesses and house up for opportunities. It isn't like he is rolling in cash and driving around town in the latest Mercedes to some big mansion. He just hasn't had the corporate backing he probably deserved.
"People ask me about why I am driving for David John and it is just purely because of his passion for motorsport and for promoting young Kiwis. When he doesn't have any money no one wants to know him. But if he goes and wins Lotto and wins $30m or something I will guarantee you he would spend every single dollar of it on young Kiwi talent because he is just passionate about it.
"I've asked him why he does it and he doesn't even know. He is an Australian and he doesn't drive himself but he is just passionate about young Kiwis.
"You could imagine the queue lining up for him if he ever won Lotto. He has put a lot into the sport but people turn their backs on him. Deep down he is a good bloke who just wants to do the right thing but he never quite seems to have enough money to fulfil his dream."
Baird's next challenge in New Zealand will be at the Highlands 101 and Hampton Downs 101 where he will drive a Mercedes.
- Dale Budge, NZ Herald
By Dale Budge, NZ Herald • 15/08/2016