Putting Tony Quinn on the hot seat
Tony Quinn talks Pikes Peak, Highlands Motorsport Park, and domestic motorsport
Tony Quinn is the multi-millionaire owner of Highlands Motorsport Park and Hampton Downs Motorsport Park and has just recently returned from contesting the famous Pikes Peak Hill Climb in Colorado.
He was still buzzing when we sat down to chat to him about it.
"It was bloody awesome," Quinn tells herald.co.nz. "It is an iconic event and it was the 100th running of it. It is the second oldest motorsport event in America behind the Indy 500. There are 100 guys competing and I was lucky enough to be accepted."
The Australian-based businessman had always identified Pikes Peak as a bucket-list type of thing to do but he was worried about whether he might be able to overcome some fears to have a crack at it.
"I have a personal fear of heights - it took me three years and several attempts to drive up The Remarkables ski field road near Queenstown," Quinn explains.
"So I thought I would have had a real problem with the Pikes Peak adventure. I went over two weeks before the event and just drove up the mountain and I found it a lot less intimidating than I thought I would.
"Amazingly I qualified eighth, which was good and bad. It was good that people were saying 'who the hell is this guy?' But it was bad because I put a lot of pressure on myself and the team to do well.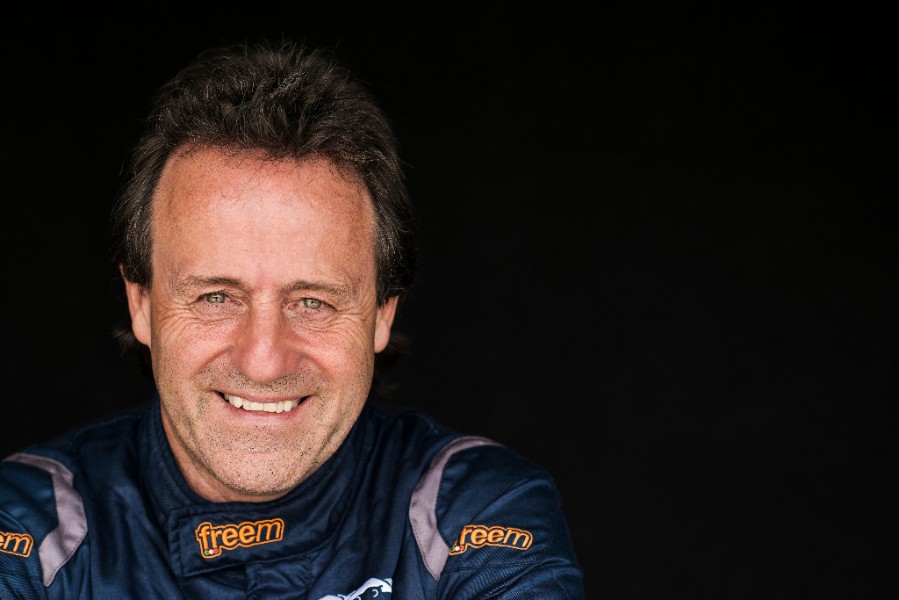 "We learnt so much this year and it will be really good to go back next year and have a real go at it. We didn't have tyre warmers and the right suspension and things like that.
"Everybody was telling me just to get to the top this year and not worry about winning or anything like that. So I did that."
Well - only just. Quinn did manage to get to the top but not before a big fright shortly after the start.
"You're really nervous at the start and off you go and the third corner in I locked up the brakes and nearly hit the barrier. I kind of came off it a bit there and decided to just try and get to the top as fast as I could sensibly. When you do that you aren't going to do anything special. I finished up 18th and I was absolutely stoked.
"Most of the drivers have oxygen going into their noses on their run. It is an epic event and I don't think there is anything else like it in the world. I am so pleased to have done it and I am super keen to go back next year."
Quinn has become a big player in New Zealand motorsport having constructed Highlands Motorsport Park near Cromwell in 2013 and having bought the financially crippled and half-finished Hampton Downs Motorsport Park in the North Waikato in 2015.
He has spent around $23 million to complete Hampton Downs, adding more track, better pit facilities and viewing platforms as well as other new features.
The motivation behind his now considerable investment is both a business opportunity as well as his passion for the sport.
"It is clear my passion is motorsport. It is a strange situation. In Australia I am involved in motorsport - I have two series there, I deliver a good product and I make money out of it.
"In New Zealand I have a much less ambitious commercial approach to the whole thing. I built Highlands because it was something I wanted to do and I wanted to make a statement. I built it for tourism and membership. The number one priority is the members. Highlands has worked very well. It is the only model that would work in that environment.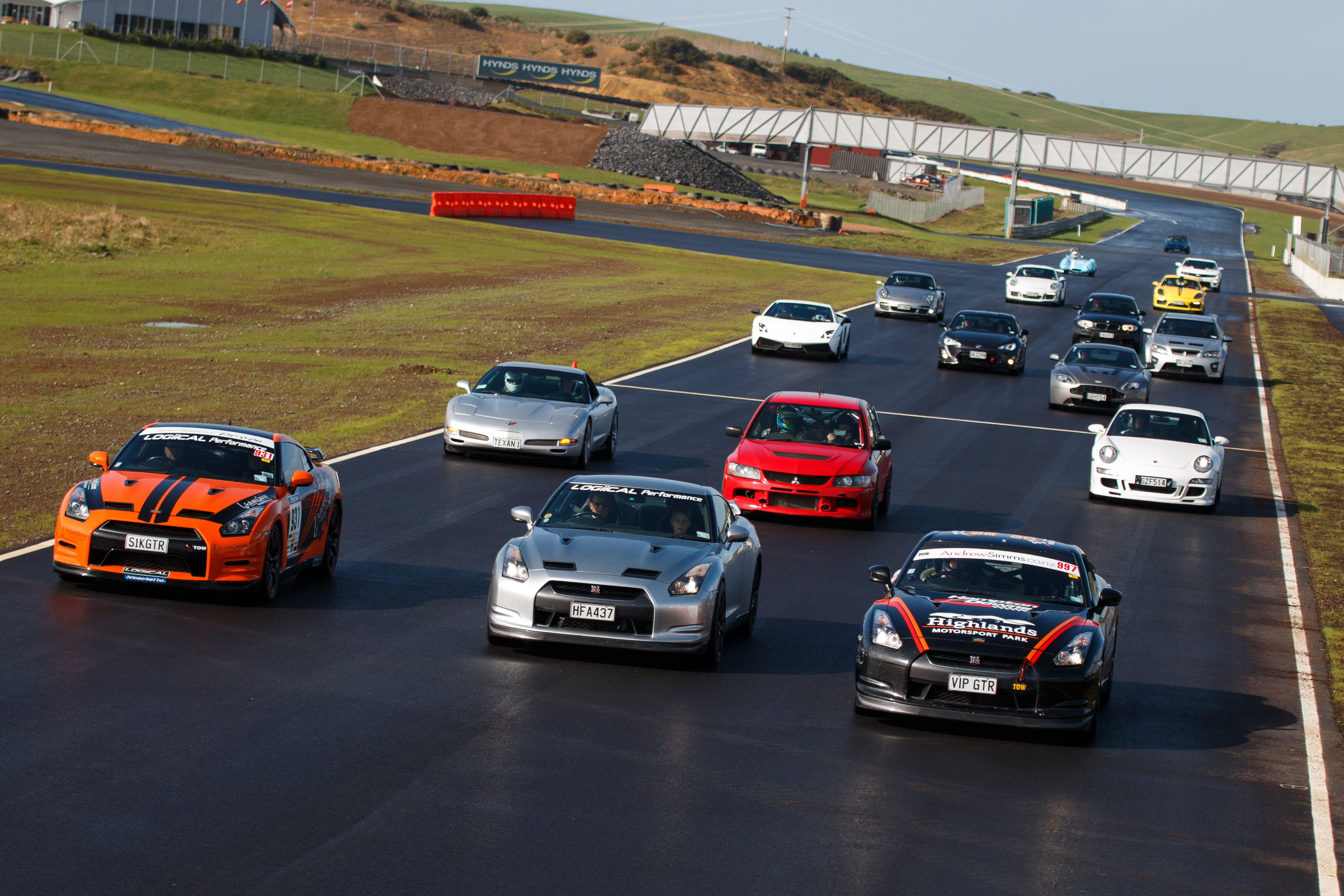 Hampton Downs Motorsport Park. Photo / Simon Chapman
"I have owned an apartment at Hampton Downs for six years. I always recognized Hampton Downs as a proper commercial race track for daily use and manufacturers and race weekends but we all know it never had the backing to make that happen either through mismanagement or whatever you want to call it - it all came together to make it fail.
"It is one of the only race tracks I can think of that is within an hour of 2 million people population and on the main motorway with limited noise restrictions. It is ironic that the biggest complainer about the noise is the prison, which has to make you laugh.
"I knew what the potential was with it - I committed roughly 23 million to finish it off and build a few things over and above so that it will be set up for the next 10-15 years."
Quinn's dream for Hampton Downs is to become the premier venue in the country and for fans to recognize that.
"What we want to end up with is to have an absolute quality product, international status and has four or five iconic events each year at it.
"I'm pretty confident we can achieve that.
"There will always be the knockers and the people that could have done it better and all the opinions but we are all up for that."
For a fleeting moment Quinn began to show interest in getting involved in New Zealand motorsport from an administrative point of view. The sport has been through some tough times in recent years - the nasty split between the affiliated NZV8s and unsanctioned V8 SuperTourers in the premier saloon car category coupled with the global financial crisis took a massive toll on the sport. Numbers across the board were down - competitor numbers, sponsorship dollars, television viewers, spectator numbers etc. The warring parties have come together now and last summer marked the first fully unified series. Quinn acknowledges that there are some good signs but he thought more needed to be done to fix the sport.
"I think there is no doubt a couple of years ago it was in an awful state. They've rectified bits of it. What I would say is they have taken little steps. I am a big step kind of guy. I'm thinking if something is wrong let's just have one big step rather than 10 little steps.
"I was reported and slightly misunderstood in trying to shake things up. The sport, competitors and authorities just like to take small steps. My view is just an opinion. I can't guarantee the answer but I'd work hard to get there.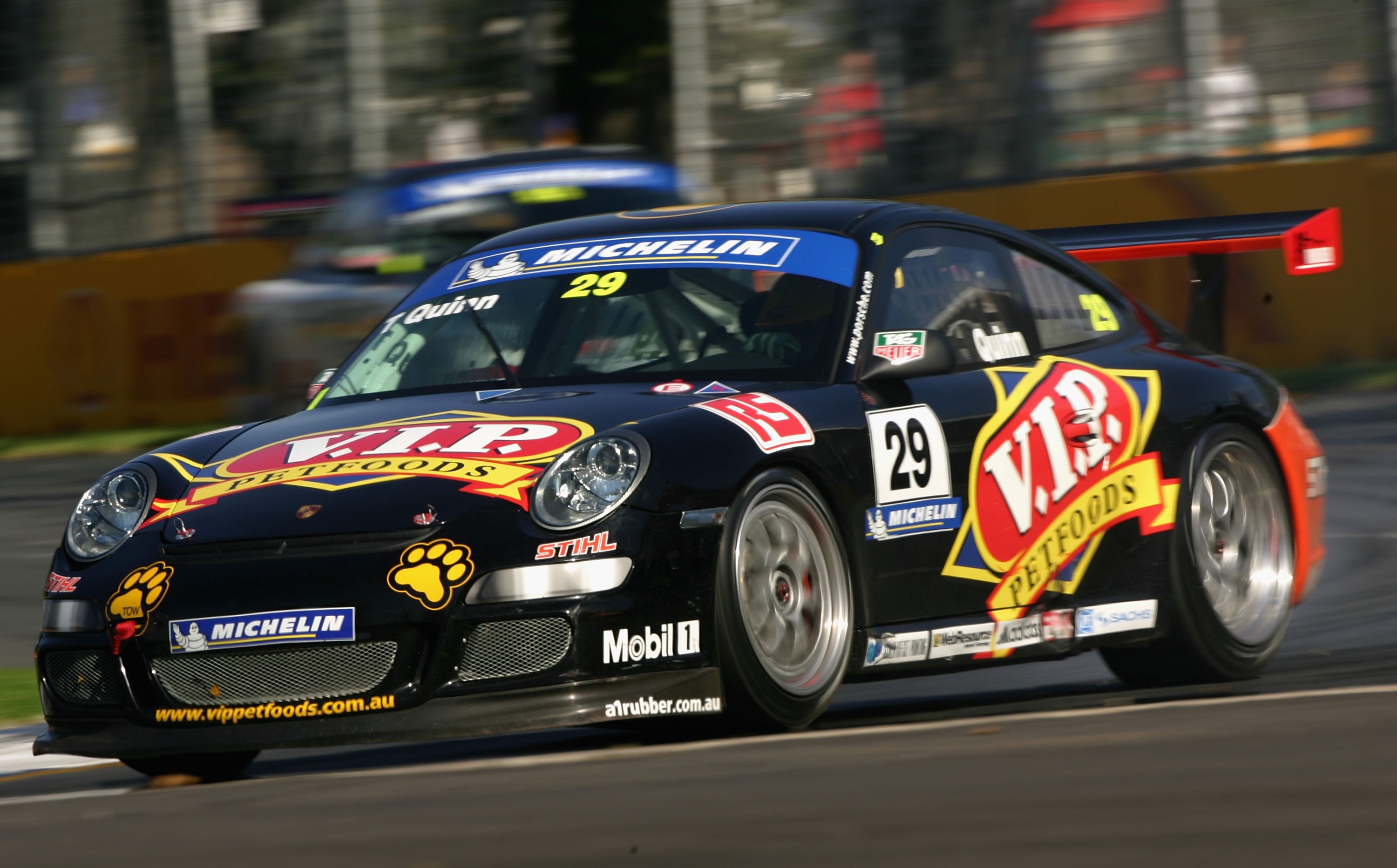 Quinn, pictured during his days in the Australian Porsche Carrera Cup
"I am one of the few people in this region that go across every part of motorsport - as a major sponsor, an event promoter, as a series owner, as a competitor as a track owner - I cover so many areas and I have never been charged with any misdemeanors, or cheating or stealing or punching anyone in the face. I have never been naughty. I have been successful and I am spending a shite-load of money and the sport is in tatters. I am doing my bit to fix it. We are not going to fix it unless we all support one direction.
"The problem with New Zealand is there is an element of old boys that have been around for a long time who have ruled the roost and made the rules up and done it their way and they are quite obstructive to be quite honest.
"One thing that is blatantly obvious to me is that New Zealand competitors have been used to paying such a low price for entry into a race meeting that they are reluctant to pay anymore. The reality is over the last decade the spectators have gone, the sponsors have gone, the corporates have gone so really it is a user pays situation. There is no extra funding that can help. It is actually user pays but unfortunately the user doesn't want to pay.
"I am taking a long term view - I'm there for a while, both of my tracks will be there in 25 years' time so it is important that we work with the sport to make it better for everybody.
"I think there is still a little bit of work to do. They are taking small steps, which is fine if you can hold your breath long enough."
- Dale Budge, NZ Herald