Ten motorsport predictions for 2018
The year of 2018 promises to be a massive year for motorsport - particularly for Kiwi fans who have a Formula 1 star to cheer for.
Brendon Hartley will contest the full championship in 2018 in a new Honda-powered Toro Rosso. 

Five Kiwis will be in a competitive cars in the Supercars championship - Scott McLaughlin will look to bounce back after the bitter disappointment of narrowly missing last year's title. Teammate Fabian Coulthard and 2016 champ Shane van Gisbergen should be serious contenders while there will be a lot of interest in former single seater star Richie Stanaway's fulltime move to the series. It is great to see Andre Heimgartner get rewarded with a fulltime drive at Nissan after an impressive 2017.
Scott Dixon will be a favourite in Indycars while Mitch Evans looks a lot more competitive in his Jaguar in Formula E. Hayden Paddon will look to bounce back in 2018 in the WRC while youngsters David Holder and Marcus Armstrong will hope to kick on this year as well.
Here are our predictions for the year ahead.
Lewis Hamilton will go back-to-back
Is Lewis Hamilton set to dominate Formula 1 again this year? Photo / Getty Images
The British Mercedes driver won't have it all his own way this year however with both Ferrari's Sebastian Vettel and Red Bull's Max Verstappen pushing him hard all the way. Hamilton won't secure the title until the season finale in Abu Dhabi with Vettel and Verstappen collecting a number of race wins each. The constructors' title will be even closer with Mercedes pipping Red Bull by a small margin. The strong showing of Australian Daniel Ricciardo will keep Red Bull in the fight. Ferrari will realise that Kimi Raikkonen has reached the end of his career and will go in a different direction for the following season.
Brendon Hartley will finish 12th in the standings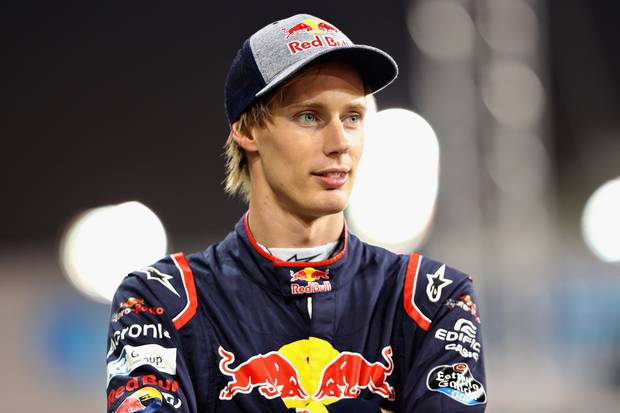 How will Kiwi Brendon Hartley go in his first full season in F1? Photo / Getty Images
The Kiwi will have a mixed year with his Honda-powered Toro Rosso outfit. The year will begin slowly as they find their feet but the results will get better during the year. Hartley's teammate Pierre Gasly will qualify the car better than the Kiwi but Hartley's race craft and longer stints will see him out-score the youngster in terms of race points. Hartley will record a handful of top 10 finishes with a best result being a seventh place finish. He will do enough for another year with the team but rumours will link him with a move to Porsche, who will announce their involvement in Formula 1 for the 2021 season.
Two Kiwis will fight out the Supercars title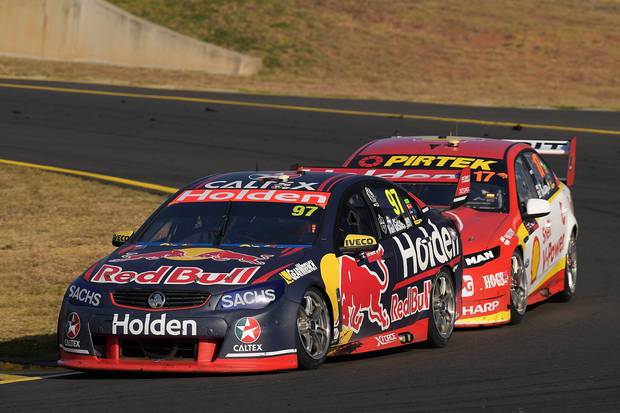 Will Scott McLaughlin or Shane van Gisbergen dominate this year? Photo / Getty Images
Scott McLaughlin will be super-motivated to win the championship after cruelly missing out by a whisker last season. He was the fastest driver all season, securing more race wins than any other driver and setting a new single-season pole position record. But for an engine failure at Bathurst and/or a disastrous final race in Newcastle he would have been the defending champion. McLaughlin will go head-to-head with a rejuvenated Shane van Gisbergen for the 2018 title. The 2016 champion made too many mistakes to win the title last year but he will find greater consistency this year, particularly with World Endurance champ Earl Bamber partnering him in the Pirtek Endurance Cup. The all-Kiwi fight will go down to the final race in Newcastle once again.
Craig Lowndes retires from Supercars
Craig Lowndes has enjoyed a stellar career but will it end in 2018? Photo / Getty Images
Veteran driver Craig Lowndes will call time on his Supercars career at the end of the season after failing to improve his qualifying performances this year. His race pace will still be there but he will finish at season's end. Kiwi Richie Stanaway will finish the championship just inside the top 10 and bags a couple of podium finishes in an impressive rookie campaign. Nissan will walk away from the sport at the end of the season however after another year of making up the numbers. The new-look Walkinshaw Andretti United outfit shows some signs of improvement in 2018 with James Courtney and Scott Pye regularly finishing in the top 10. The success of both Andretti and Penske in Supercars will see other American teams look into joining the fray.
Mitch Evans will win a maiden Formula E race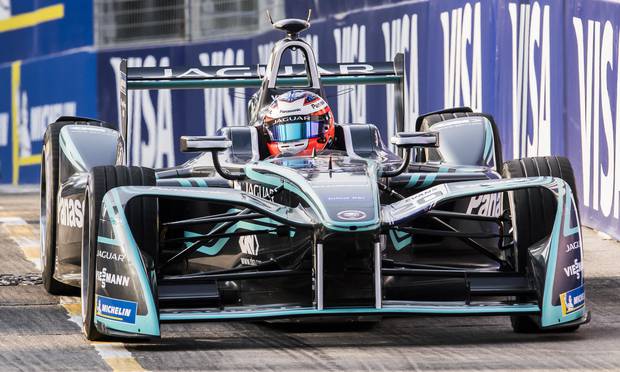 Will Mitch Evans win a maiden Formula E race this year? Photo / Getty Images
Evans recorded the Panasonic Jaguar Racing outfit's first podium finish on the streets of Hong Kong in December and will kick on for a break-through race win during 2018. His car's one-lap qualifying pace seems to be as good as any other team with the upgrades to their power train showing significant improvement. The power unit does seem to chew through the battery life a little more than some of his rivals but there will be a race or track that will minimize this issue and the Aucklander will record a break-through win. He should feature in the six in the championship and will lead Jaguar's charge this year.
Hayden Paddon will bounce back in 2018
Will 2018 prove to be a happier year for rally star Hayden Paddon? Photo / Getty Images
The Kiwi rally driver endured the toughest year of his career in 2017 and will start 2018 up against it with only a half campaign at the factory Hyundai outfit. He'll mix that with a near full schedule back home and will find his mojo again. He'll go close to winning a second WRC rally and secure a string of top five results to earn himself a new contract for 2019 – though there is a strong chance it won't be with Hyundai.
Scott Dixon bombs at Indy but wins fifth championship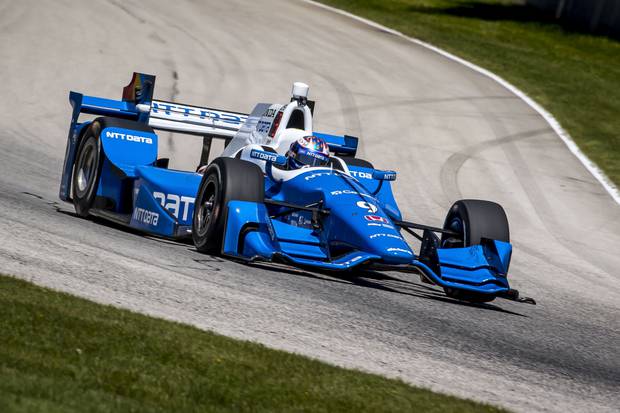 Will Scott Dixon add to his four championships and one Indy 500 title? Photo / Getty Images
Scott Dixon didn't have much luck at Indianapolis in 2017 and that poor luck will continue as an elusive second win at the Brickyard will elude him this year. But his consistency and outright speed will see the 37-year-old feature as the driver to beat more often than not in 2018. He will win three races to move into third position on the all-time wins list behind legends AJ Foyt and Mario Andretti, and secure a fifth championship at Sonoma Raceway in September.
Marcus Armstrong pushes F1 claims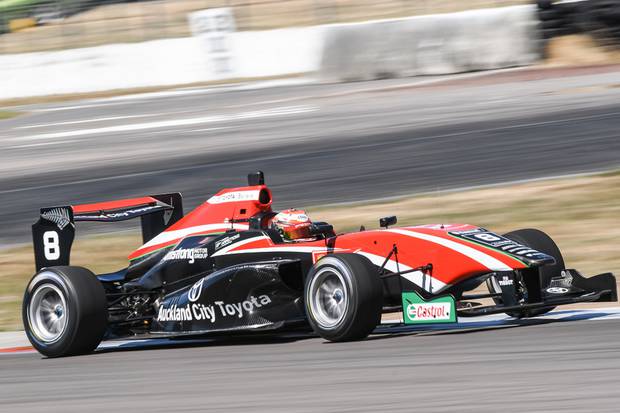 Can Marcus Armstrong take another step in Formula 3 this year? Photo / Supplied
The teenager will start the year strongly by winning the Toyota Racing Series as well as the New Zealand Grand Prix over summer. He will head back to Europe and perform strongly in the Formula 3 Championship, securing a number of point-scoring positions as well as a maiden race win in the category. He will finish in the top six in the championship and find himself getting some serious interest from Formula 1 teams.
Marquez dominates MotoGP again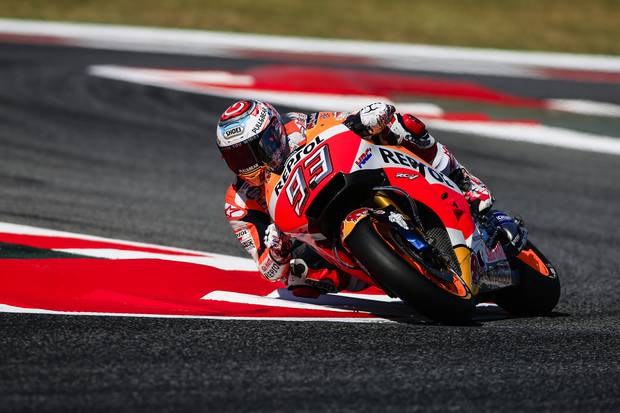 Will it be the Marc Marquez show again in 2018? Photo / Getty Images
Marc Marquez will claim a third straight title and fifth overall MotoGP crown in 2018. The Spaniard will have won five of the last six championships as a result. Ducati riders Jorge Lorenzo and Andrea Dovizioso and Yamaha's Maverick Vinales will push Marquez but he will have the title sewn-up before the final round in Valencia. 2018 will also likely be the final season in the career of the legendary Valentino Rossi, who will retire despite some strong performances.
Young Kiwi rally drivers impress
Will David Holder succeed on the international stage? Photo / Geoff Ridder
David Holder will enjoy a successful first taste of driving abroad by finishing a credible fourth in the Junior World Rally Championship, including a couple of strong finishes on gravel events. It opens the door for him to continue rallying in Europe in 2019 and puts him on the radar of WRC teams. Back home young driver Sloan Cox finally puts it altogether and makes a serious bid to win the national championship. He battles Subaru driver Ben Hunt in what becomes a two-horse race late in the season.
-NZ Herald
By Dale Budge • 11/01/2018