Focus RS quicker than WRX STI
The 2016 Ford Focus RS will be quicker than the Volkswagen Golf R, Audi S3 and the Subaru WRX STI when it storms into showrooms next year.
Revealed in detail in June, Ford today released additional specifications of its forthcoming hot hatch hero, including its blistering 4.7-second 0-100km/h acceleration time and 266km/h top speed.
The former figure makes the third-generation Focus RS two tenths of a second quicker to the mark than the WRX STIand three tenths faster than the Golf R and S3 twins, as well as 1.2 seconds sharper than the previous-generation Focus RS. Only the Mercedes-AMG A45 and Audi RS3 (at 4.2sec and 4.3sec respectively) can better it in the hot hatch class, and as Ford has today confirmed, the Focus RS will be considerably cheaper than both of these.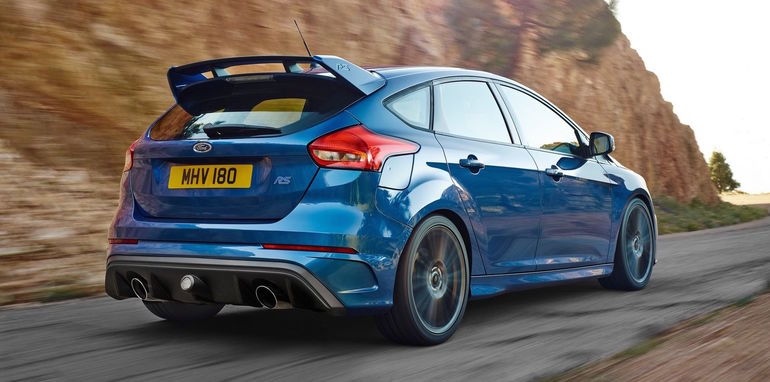 For a quicker refresher, the new Ford Focus RS is all-wheel drive, unlike its front-drive predecessors. Under its bonnet sits an uprated version of the 2.3-litre four-cylinder turbo petrol engine from the Mustang that's been tuned to produce 257kW and 440Nm between 2000-4500rpm. Another 30Nm if available on overboost for up to 15 seconds under full throttle, taking its peak torque figure to 470Nm.
Focus RS drivers will be able to select between four drive modes that configure the AWD system, damper controls, stability control, steering and engine responses. The most interesting of these, Drift Mode, aims to help the driver achieve controlled oversteer drifts (on circuits, of course).