24-year-old battler won't let cancer stop R32 Skyline build
Two months ago, Jarred Townsend was told he had two weeks to live.
Now, the Upper Hutt 24-year-old is racing to tick off items on his bucket list and make as many memories as he can, while still holding out hope for recovery from the cancer that was discovered less than two years ago.
A Givealittle page has raised $8000 so far to go towards helping him do everything on his list.
Townsend's battle with leukaemia began in late 2015, when he woke in the night with searing back pain.
He made a trip to the hospital for pain killers and a blood test - he didn't expect to be told the next day he'd developed a type of cancer most common in people aged over 60.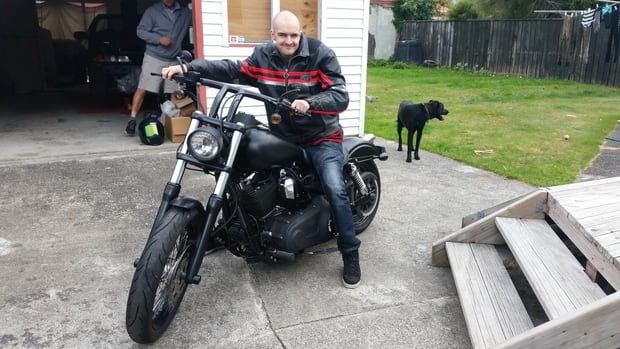 Jarred Townsend hopes to get his Harley looking just how he wants it. Photo / Supplied
He has acute myeloid leukaemia, a form of cancer which causes an overproduction of abnormal blast cells.
As Townsend puts it, "you end up with all these useless cells that don't do anything".
The cells crowd the bone marrow and prevent it from making normal cells.
"I had no idea to expect anything like that just from a sore back."
He said he was in a state of disbelief at the diagnosis.
"I didn't really know what to think, didn't really know what leukaemia was or even what cancer was about ... it was like, 'what? no way.'"
Townsend finally finished working on his Nissan Skyline with the help of his stepfather. Photo / Supplied
The average age people are diagnosed with this form of cancer is 67, but Townsend is one of the "unlucky few" that developed it at a young age.
Mother Jenny Hibbert said they were told it should be easy to treat because he was young.
"That's what we always held on to. You've got to hold on to hope," she said.
Townsend started chemotherapy the day after he was diagnosed, and went through three chemo treatments, underwent a stem cell transplant, and a donor lymphocyte infusion.
But at the end of May, he and his family went through another shock - he had relapsed after the infusion and doctors said there were no other treatment options. He asked for a ballpark figure of how much longer he had to live and was told it would probably be two weeks.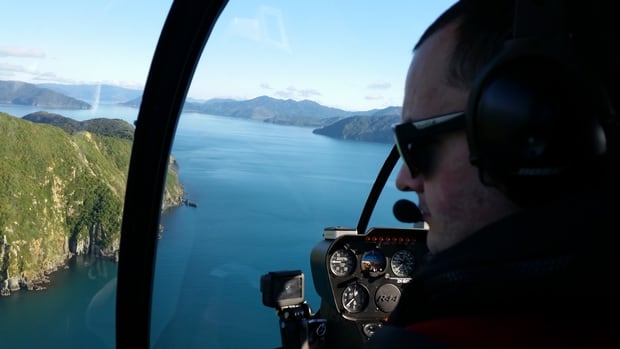 Townsend and his partner were flown by helicopter to the Marlborough Sounds to stay at the Bay of Many Coves resort. Photo / Supplied
"I felt fine at the time ... two weeks is such a short time when I was feeling so good.
"Now we're just playing it by ear, seeing how my cells are going," he said.
Townsend has no immune system to speak of, and cannot go out in public much or into crowds of people, but at the moment he feels "not too bad at all".
"I've been feeling good, it's quite freaky ... I've still got quite a lot of energy."
There are still bad days where he has no energy, or picks up a bug, and those ones can be worrying.
So far he's ticked off a few things on his bucket list, including finally finishing his project car after about four years of working on it, going skydiving, and being flown by helicopter to the Bay of Many Coves resort in the heart of the Marlborough Sounds.
He still wants to finish working on his Harley Davidson, take his car to Manfield to drive it on the race track, have a night away with his friends, and have a professional photoshoot with his dog, Nismo.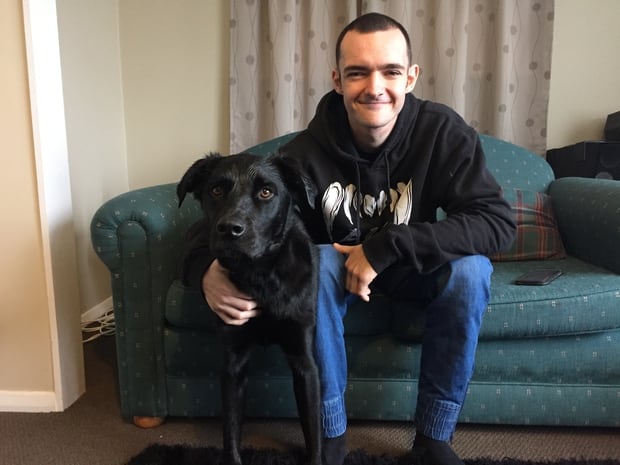 Townsend wants to get a photoshoot with his dog Nismo, who he describes as his "best mate". Photo / Melissa Nightingale
"He's like my best mate," he said.
Townsend is still racking his brain for more bucket list ideas, though his options are limited due to his immune system issues.
Despite the dire prognosis, Townsend manages to stay positive through most of it.
"I just feel like there's no point being too sad about it, because it will sort of ruin my time, you know?"
He has enjoyed making memories with his loved ones in the last few weeks, he said.
He still holds out hope the stem cell transplant will fight the leukaemia, but he has reconciled himself to the idea of death.
"It's kind of inevitable for everyone ... I kind of just thought my time will be my time."
Jarred's bucket list:
• Finish working on his Nissan Skyline
• Go skydiving
• Visit the Bay of Many Coves
• Finish working on his Harley Davidson
• Have a photoshoot with his dog Nismo
• Have a night away with friends in the Wairarapa
• Drive his car on the track at Manfield