Bleeding bitumen: Summer heat is melting, ripping our roads
"Unusual heat" is melting roads across the country, prompting the NZ Transport Agency to rethink road-surfacing techniques.
Last week, Ohakune resident John Archer drove over a kilometre of tarseal north of Utiku on State Highway 1 when it became soft and started ripping up.
A few days later road workers had to replace about half a kilometre of one lane.
Archer said if temperatures were going to get hotter, there were going to be major consequences for tens of thousands of kilometres of road all over the country.
"My wife is nursing in the Australian Outback, and she said the temperatures are 40C or more and the roads stay sealed, so why are the roads turning to liquid here?"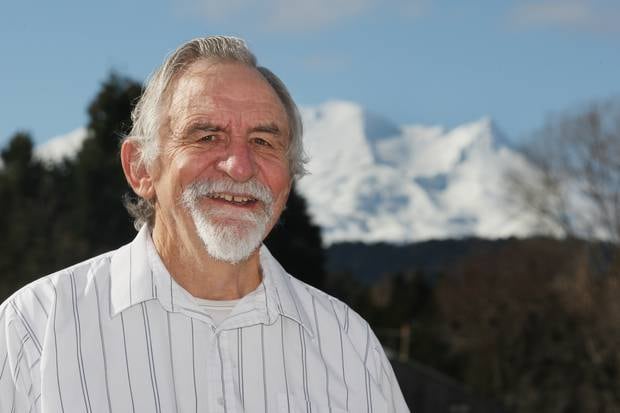 John Archer.
NZ Transport Agency's regional transport systems manager Ross l'Anson said Australia had developed techniques and materials to handle the extreme weather but New Zealand conditions were very different.
"We do not have a heat-resistant specification in New Zealand. Unusually high temperatures have had an impact this year and we are changing our techniques to deal with this issue."
I'Anson said the hot temperatures has resulted in "bleeding seal" or sticky surfaces on many roads around the country.
"This happens where the bitumen melts and rises above the chip seal and results in damage to the road surface."
I'Anson said drivers may see roadworks teams laying more small chip over the affected surfaces.
"This helps absorb the bitumen [and] repair damage — and possibly water trucks spraying water on the roads."
Archer said he was seeing kilometre-long ripped-up strips.
"It was dangerous at the time, but the tar gets all over the car, which can be a real pain."
Archer wondered whether some contractors were using substandard tar to save money.
"We need to find out what Australia is doing.
"This could be a real issue for New Zealand."
NZTA advises everyone to drive with care and patience, slow down if they see a sticky, black road surface or damage ahead and follow posted slower speed signs.
How do I clean it off?
Spots of bitumen can be cleaned off cars with kerosene or baby oil.
Tips for driving on newly sealed or temperature-affected surfaces:
• Slow down before you reach the newly sealed surface.
• Leave space between you and the vehicle in front of you.
• Avoid braking.
• 30km/h is okay on a newly sealed surface.
• Drive too fast and you'll send chips flying, break other cars' windscreens and damage the road surface.
• Drive too slow and the road surface sticks to your tyres.
-Wanganui Chronicle
By Emma Russell • 08/02/2018
Tags