Borgward BX7 SUV revealed
The Borgward BX7 is the first production vehicle from the revived German luxury car maker, and has been revealed ahead of its debut at the 2015 Frankfurt motor show.
These photos were initially provided to AutoBild and the German publication understands that the new SUV measures 4.7 metres in length.
Under the bonnet, initial versions of the BX7 will be powered by a 2.0-litre turbocharged petrol engine with around 167kW of power. An electronically controlled multi-plate clutch all-wheel drive system will be available.
It's believed that the company will also have a plug-in hybrid version on display at Frankfurt. This version of the BX7 is said to feature a 2.0-litre turbo-diesel driving the front wheels via a seven-speed dual-clutch transmission, and an electric motor for the rear axle.
The BX7 PHEV should have a total of 300kW at its disposal and an electric driving range of 55 kilometres.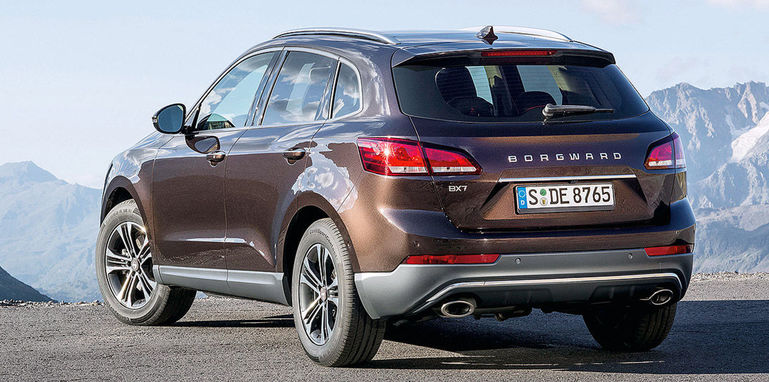 Tech features available on the BX7 include adaptive cruise control, braking assistance, pedestrian detection and a surround view camera system. The infotainment system has a 12.3-inch touchscreen at its heart and will include a Wi-Fi hotspot.
The BX7 will be available in five, six and seven seater configurations. Depending on seating layout, the BX7 has a maximum boot capacity of 1344 litres with the second-row folded down.
Borgward has ambitious sales targets, with the company reportedly targeting 800,000 sales worldwide by 2020 and a raft of new models to follow hot on the heels of the BX7.
The Borgward brand revival is being funded by Foton and the new BX7 will be built in a facility in China. Sales will begin in China in 2016, with a European launch said to be on the cards for 2017.
By Derek Fung, CarAdvice.com.au • 14/09/2015