Explained: What to know about NZ's compulsory airbag recall
Drivers who don't get faulty airbags fixed as part of a compulsory recall of 50,000 vehicles could be failed when they take their cars for a warrant of fitness.
Commerce and Consumer Affairs Minister Kris Faafoi announced the recall this afternoon.
Vehicle owners can find out whether their cars were affected on MBie's recalls.govt.nz website and a dedicated website detailing all affected cars will be running within days.
The 50,000 vehicles are equipped with Alpha-type Takata airbags, an older model of the airbags, which could deploy unexpectedly, spraying passengers with shrapnel.
It is only the second compulsory recall in New Zealand history, and the largest vehicle recall by far. A further 257,000 vehicles containing non-Alpha airbags are subject to a recall.
Faafoi would stop the importation of vehicles whose airbags had not been fixed. After a 40 working day grace period, no new or used affected vehicles would be allowed into the country.
All Alpha-type airbags must be replaced by December 2019. The compulsory recall comes into effect 40 working days from today.
MIA chief executive David Crawford said that for New Zealand-new vehicles the target was "very achievable" because the numbers were smaller "but for used imported vehicles there's about 45,000, it's going to be tight but the distributors tell me that they expect that they should be able to achieve it within 18 months".

"That's totally dependent on the owner of the vehicles responding to the letters and bringing the vehicles in because that's still the discretionary part," Crawford said.
"We've for a long time said to government how many letters do we write before we say enough is enough and then we look at alternative means which might be ban flagging them ... Preventing [them] going through their next warrant of fitness."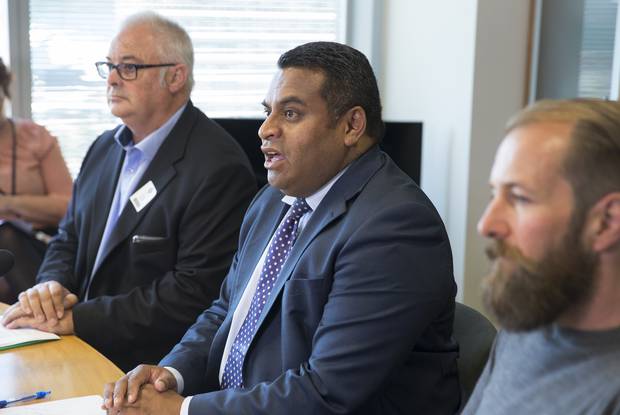 Consumer Affairs Minister Kris Faafoi has announced compulsory recall of 50,000 vehicles. Picture / Mark Mitchell
The mandatory recall put a number of measures in place that were not available when it was done on a voluntary basis "and one of those is that we will write three or four letters depending on conversations with the NZTA and then the NZTA will write either the fourth or fifth letter and then after that if the owner still hasn't brought the vehicle in, the NZTA letter will flag that it may not pass it's next warrant or there will be some other mechanism".

The alpha-type airbag, which was part of the mandatory recall, "that's the one that's been worrying us for some time", Crawford said.
"We've been managing this on a voluntary basis for about four years and we're only about 35 per cent of the way through when you put combined new and used vehicles together."

It could take 30 minutes to two hours to fit a replacement airbag, depending on the model.
"At last count, when you take all Takata airbags [which] is now 450,000, only about 130,000 have been done and there's over 100 million worldwide so getting these parts made model-make specific is a logistics challenge"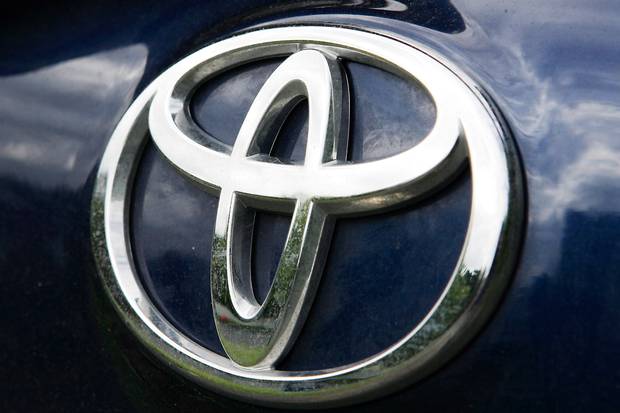 Just over 26,000 Toyota vehicles were included in the 50,000 recall.
Morgan Dilks, digital marketing and communications, Toyota New Zealand, said just over 26,000 Toyota vehicles were included in the 50,000 recall.

"We've already sent letters to 99 per cent of them, some customers we've sent up to three letters, so the remaining 1 per cent will receive letters by the end of this month," Dilks said.

"The biggest issue for us is insuring that when customers receive their letter that they actually contact their dealer and make an appointment to go and get the fix done," he said.

"We are definitely supportive of what the government has announced because we're hoping to encourage people to act a bit more urgently when they receive those letters"

More than 50 per cent had had the airbag replaced, Dilks said.

"If everyone who's received a letter makes contact then we think we could have all the work completed within six months."
A voluntary recall of vehicles with affected Takata airbags began in 2013 but Faafoi said not enough progress was being made to repair them.
He has set up a monitoring group to ensure non-Alpha airbag recalls were progressing and said he would make that compulsory too if it wasn't.
"I am not willing to compromise on the safety of New Zealanders," he said.
Cars at Ports of Auckland. Photo / Ted Baghurst
Australia issued a compulsory recall in late February, covering about four million vehicles - one in seven on its roads.
The Takata airbags, mostly made in Japan, have been associated with 23 deaths and 230 serious injuries worldwide since 2008.
Vehicle owners can find out whether their cars were affected on MBie's recalls.govt.nz website and a dedicated website detailing all affected cars would be running within days.
How do you find out if your vehicle is affected?
According to the site, new vehicle owners will be contacted directly through their dealership, which will arrange a free replacement of the airbag.
All vehicles under active recall are currently listed on the website, and concerned car owners can search their car make and model at NZTA's Recalls site.
What if my vehicle is a used import?
The NZTA is currently working to identify any affected import vehicles. In the meantime, there's a list of affected vehicles on the Rightcar website. If your car is on the list, it's strongly recommended that you contact the official brand representative of your vehicle or the importer. 

How dangerous is my car?
The short answer is that it's dangerous enough for the Government to make it a priority to have the issue repaired. There have been around 100 million vehicles supplied worldwide with affected Takata airbags with 19 reported fatalities and around 200 incidents where Takata airbags have not deployed correctly.
However, Consumer NZ says the risk of failure is greatest if the car's in a hot and humid environment.
"Recalls in Australia and the US have prioritised vehicles in areas of highest heat and humidity. We enjoy a temperate climate, so failure here is less likely, even for the oldest airbags," Consumer NZ said in a statement.
How much will the repair cost me?
The NZTA website says the repair will not cost the car owner anything - and that costs for both parts and labour should be picked up by the vehicle supplier.
Does the recall affect my vehicle registration?
The airbag recall does not render the vehicle unroadworthy or unregisterable. However, if the repairs aren't completed, the NZTA may prevent you from getting a Warrant of Fitness in future.
What's the difference between the compulsory and voluntary recalls?
Voluntary recalls are initiated by suppliers, while a compulsory recall is ordered by the Minister of Commerce and Consumer Affairs.
A compulsory recall places the onus on suppliers to ensure that the issue is rectified. While it doesn't compel consumers to bring their vehicles in for a repair, it does require suppliers to fulfil a number of active obligations to ensure that car owners are aware that their cars are affected. 

How long do suppliers have to resolve this issue?
Manufacturers and importers have 18 months to close out repairs on affected vehicles. Failing to do so could result in a fine of up to $600,000.
-NZ Herald
Keep up to date with Driven
Sign up now to receive DRIVEN news, reviews and our favourite cars for sale straight to your inbox.
By Cameron Smith • 05/04/2018