Hyundai tease new-look Hyundai i30
We've seen it in camouflage, and now the first official images and video of the upcoming 2017 Hyundai i30 have been released, just weeks out from the new model's world premiere.
Confirmed for a September 7 unveiling in Korea ahead of a wider debut expected to occur at October's Paris motor show, the new i30 should hit markets around the world in the first half of 2017.
Replacing the now five-year-old second-generation model, the new i30 will continue as "the car in the heart of the Hyundai range representing the core of the brand," the company said in a release today.
In that role, the new i30 will debut what Hyundai styling chief Peter Schreyer has dubbed the "Cascading" grille design.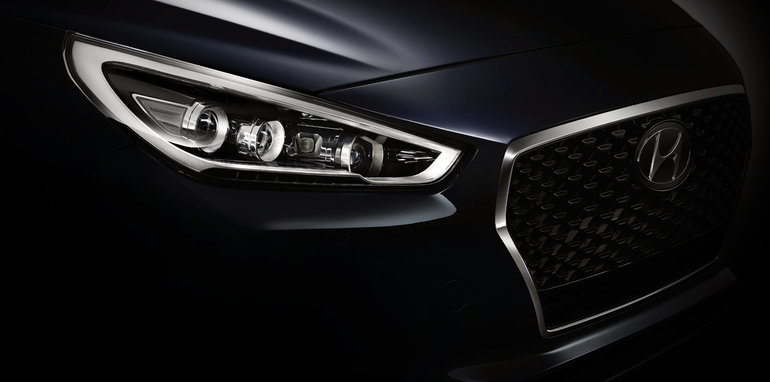 Although clearly a version of the hexagonal grille that Hyundai has been evolving for nearly a decade now, the Cascading grille design adds a few new curves to the picture – more, even, than with the brand-new Elantra sedan that debuted earlier this year.
Trainspotters will note that the look first debuted with the Santa Cruz ute concept in 2015 and is still yet to make the leap to production.
The new i30's refreshed and mesh-filled grille is flanked by long angular headlights that reach back into the front quarter panels, while vertical LED daytime lights fill out the lower corners.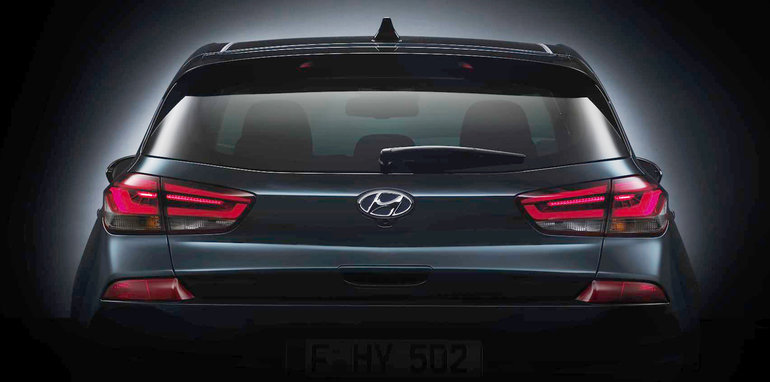 The only other view revealed today is from the rear, where we see a similar look to the new Tucson SUV and the overseas i20 hatch. A lipped tailgate design is the standout feature in this shot, with the familiar 'other H' badge flanked by LED tail lamps.
Earlier spy photos suggest we can expect an almost Peugeot 308-like look to the profile, although the i30's unveiling next month will reveal that view in greater detail.
"It's a car for everybody – for the design of the New Generation Hyundai i30, we didn't just look at one customer, we focused on a wide range of different people. The design is an evolution of Hyundai Motor's design language with natural flowing lines, refined surfaces and a sculpted body to create a timeless appearance," Schreyer says.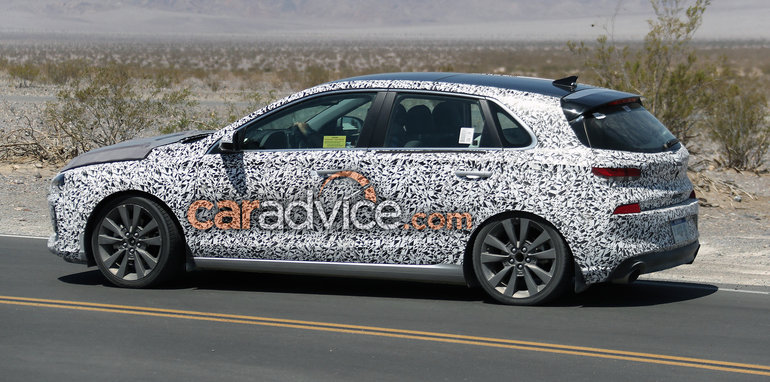 Under the skin, the new i30 is expected to share its architecture and power trains with the new Elantra sedan, retaining four-cylinder petrol and diesel options.
The new i30 will also be the first car in the Hyundai range to boast an N Performance variant, although that turbocharged 200kW-plus (or so the rumours suggest) won't appear for another year-or-so yet.
Watch for the new i30 to make its official debut on September 7.
- Mike Stevens, caradvice.com.au