Horse killed on Fast & Furious 8 set
A horse has died after being hit with a flying iceberg near the set of the latest Fast & Furious film.
Strong winds in Iceland, where Fast & Furious 8 is currently being filmed, picked up a fake iceberg that was being used in the shoot and swept it into a neighbouring paddock, hitting a horse named Jupiter.
The Independent reported that Jupiter's leg was broken by the flying prop, leading to the animal having to be euthanised.
A second horse was also hit, but did not need to be put down and should recover from its injuries.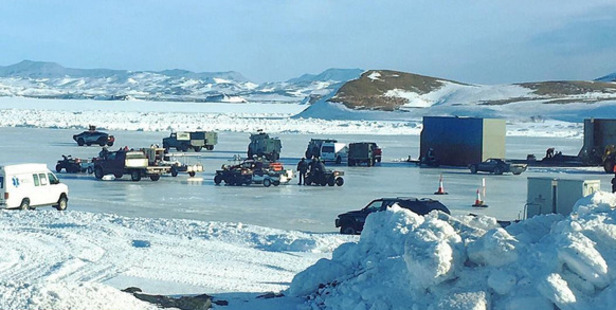 Fast 8 filming in Iceland. Photo / Instagram, Brett Daniels @theromulans
Neither of the horses injured was not involved in the production of the movie andFF8 crew have informed the owner of the accident and said insurance will cover the damages.
Fast & Furious 8 will star Vin Diesel, Dwayne Johnson and Jason Statham. The movie is due for release in April, 2017.
- nzherald.co.nz