The Coromandel Peninsula is a favourite destination for motor enthusiasts who want to experience great roads, great food, amazing scenery and an overall great driving experience. Today we're looking at the lower half of the Coromandel Peninsula as the focus of today's great road trip, starting from Auckland and driving through Paeroa, Waihi and finishing in the hot rod lovers' favourite town, Whangamata.
Route
Whangamata is 172km from central Auckland, or 158km if the alternative route over SH25A is used. That alternative takes you over the twisty Kopu-Hikuai road, which while incredible fun in the right car, can be more than enough to cause passengers to feel a bit green.
SH25A is also susceptible to slips and ice in winter, so for peace of mind we recommend taking SH2 through Paeroa and Waihi before merging on to SH25 and continuing to Whangamata.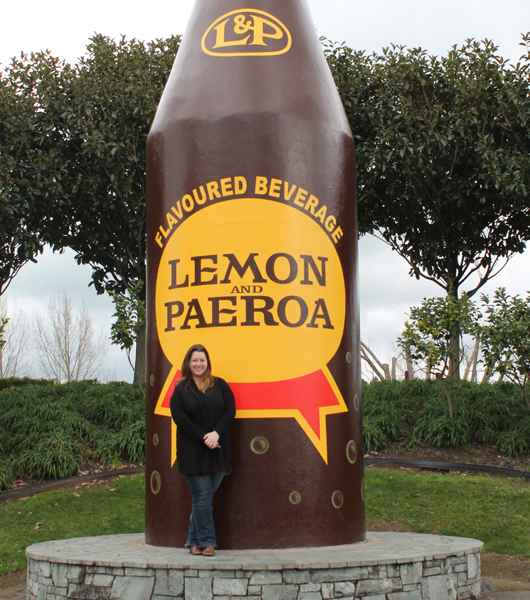 The L&P bottle in Paeroa is a stop all Kiwis should make. Photo by Mathieu Day
This route has plenty of good driving as well as multiple places to stop for a rest or a bite to eat.
Travel time without stops and in good traffic should be around 2h 10m from central Auckland.
Attractions
The trip to Whangamata from Auckland has plenty of places to stop along the way for a quick break, a meal or a small adventure. There is the L&P bottle in Paeroa for the obligatory photo, and the Karangahake Gorge has plenty of walking and riding tracks for the more active traveller. Or you can stare into the abyss at the Martha Mine in Waihi and wander through the local museum and the new Gold Discovery Centre. Whangamata is a small town with a lot to offer, from restaurants to a great little fish and chip shop on the main drag, to the surf and sand at the beach.
What to do when you arrive
Surf, enjoy a meal, explore the rest of the Coromandel via the amazing SH25 or - if you time your trip right - enjoy one of the many festivals Whangamata is known for hosting, such as the annual Beach Hop or Brits on the Beach.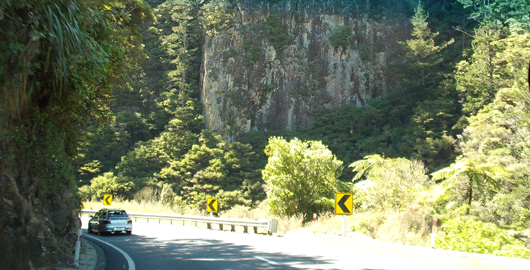 When to go
Contrary to popular belief, going to Whangamata during summer isn't the worst time of year to visit. The drunken misbehaviour of years ago has largely disappeared, and going to Whangamata during the summer gives you the opportunity to enjoy the picturesque beach and explore the Coromandel further.
But the best time for any petrol-head to hit Whangamata is in the last week of March for the Beach Hop, New Zealand's biggest hot rod and rock 'n' roll festival. Booking accommodation is essential at this time of year as the town's population explodes from about 4000 to more than 40,000.
Follow Driven on Facebook and Twitter for the latest road tests and motoring news.