April Fools' bluff ends in $50k BMW
A double-bluff on April Fools' Day was no match for a woman who cashed in on a seemingly ridiculous luxury car trade-in promotion.
Tianna Marsh was the first person to try the unusual trade-in offer from the BMW Newmarket dealership today.
The carmaker said it was keeping alive a tradition of April 1 pranks with its front-page ad in the New Zealand Herald today.
The "April Fools' Day special" promised a new BMW to the first person who took their car and the front-page coupon to the dealership.
Ms Marsh was first at the Newmarket car dealership this morning, arriving in her 15-year old Nissan Avenir.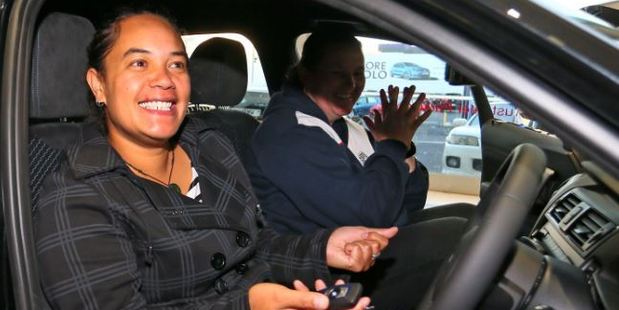 Tianna Marsh with the new $50,000 BMW. Photo / supplied
She was swiftly rewarded with a new BMW 1 Series worth almost $50,000 in exchange for the old station wagon.
"This year's effort, our most audacious and elaborate yet, is one we're particularly proud of as we believe this reverse April 1 joke to be a world first, especially giving away a brand new car," said BMW spokesman Ed Finn.
"The ad was intentionally vague and definitely appeared too good to be true, but in this case we wanted to turn the tables and reward the first person who was willing to take the chance."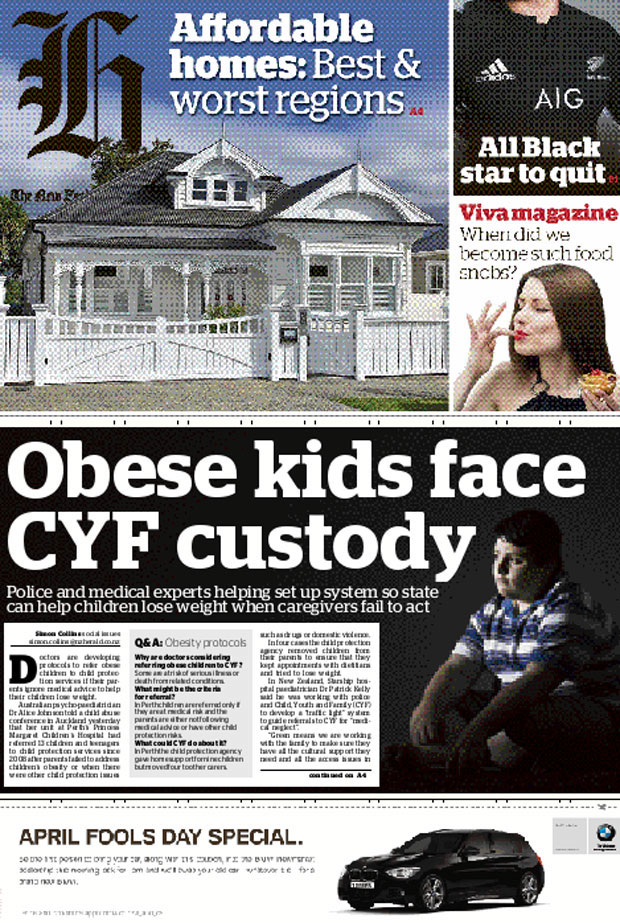 The ad at the bottom of the front page of the NZ Herald today.
In case you think news of Ms Marsh's new car might all might be an joke within a joke, within another joke, BMW has promised to upload footage of Ms Marsh and her new car to YouTube this evening.
Mr Finn said Ms Marsh's new car had the license plate NOF00L and she would also get a free "BMW Driving Experience" course at Hampton Downs racetrack south of Auckland. 
Mr Finn said the Avenir was now on display at the BMW Mt Wellington head office and would be put up for sale or auction on TradeMe later today.
Money from selling the old Nissan would be donated to GoBabyGo, a charity that provided modified, ride-on cars to young disabled kids. The modified small electric vehicles help disabled children move around independently.