Car tyres slashed in Wellington Airport parking feud
The tyres of several cars parked near Wellington Airport have been punctured or slashed as an ongoing feud over parking turns nasty.
Tensions have been growing around Kauri St where freeloading travellers are said to be clogging the road to avoid paying for parking at the airport.
Police have had 10 complaints of wilful damage over the past 10 days on Kauri St alone, and another 40 incidents may have happened in the surrounding area.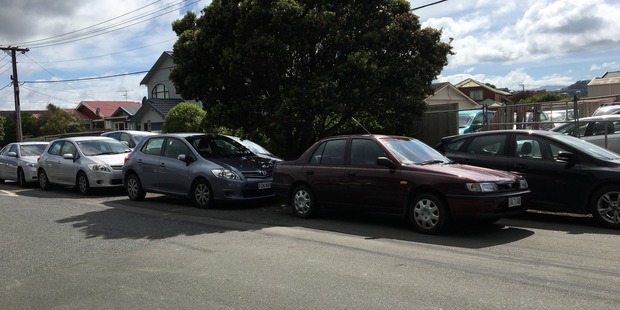 Many cars are double parked, or parked across berms. Photo / Frances Cook
Miramar Maupuia Progressive Association chairwoman Robin Boldarin said residents were getting frustrated, but tyre slashing was going too far.
"I wouldn't mind if they let the tyres down, but slashing them is a different thing again. I certainly wouldn't encourage that."
Boldarin said the issue was getting worse.
"Sometimes you can't move because of cars there. You go, well there must be a real attraction somewhere.
"But the cars are just left there while their owners trot off to the airport.
"It's a cheapskate sort of attitude. Don't want to afford a taxi or bus fare."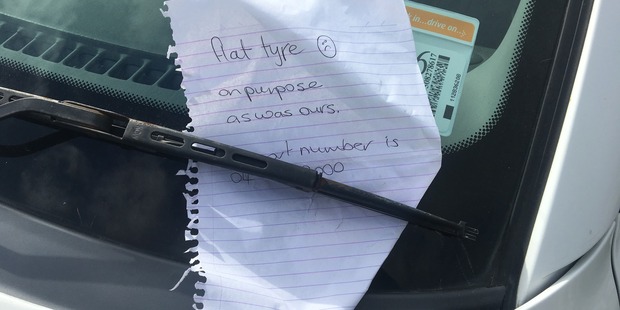 Some parkers are fighting back, encouraging others to report the damage. Photo / Frances Cook
The NZ Herald spotted 11 cars with damaged tyres on the street this morning.
Resident Anastasia Haidakis said police have been through the neighbourhood to investigate, and told her 40 cars had been damaged over recent days.
She said whoever was doing it didn't have the backing of the community.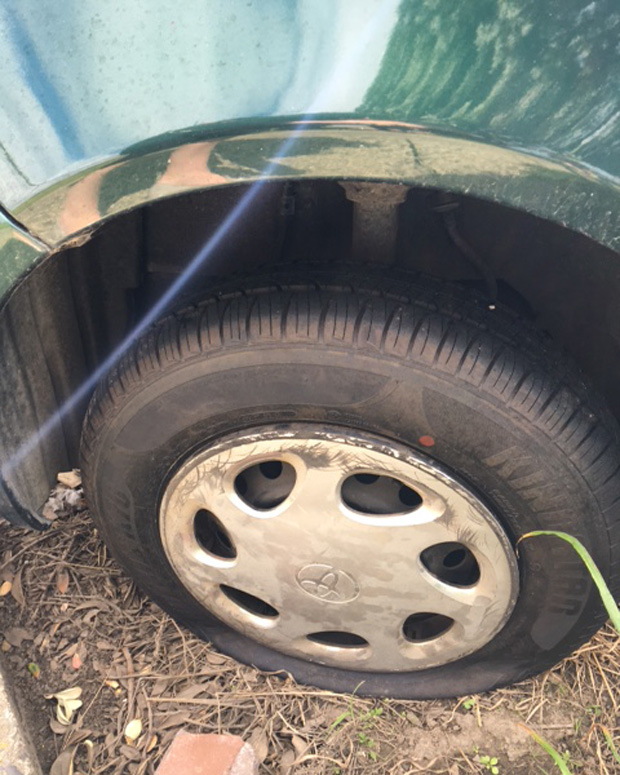 The parking issues in Kauri Street have been widely reported. Photo / Supplied
"The people who are slashing the tyres, they've just got issues. It's more the airport's problem than anyone else's problem.
"How would they like it if their tyres got slashed? It's not nice."
Haidakis said someone was stranded late last night because of a slashed tyre, as the AA was unable to help for several hours.
"But we helped, we gave him some cookies, had a barbeque and gave him some sausages."
Police Sergeant Hemi Tito said they were investigating, and encouraged people to keep an eye out for anything suspicious in the area.
A police letter to residents warned that a "high number" of tyres had recently been spiked or slashed, and asked for any information or CCTV footage.
"Reporting these offences helps police to understand the size of the problem and prioritise the type or response."
- NZ Herald