Ford has Uber in its sights with 2021 driverless taxi plan
No steering wheel, no accelerator, no brake pedal: this is Ford's plan for a driverless vehicle fleet it aims to launch in just five years. 
Personal transport upstart Uber has made no secret of its plans to swap human drivers for driverless cars, but Ford has stepped up as the first car maker to declare its own assault on the 'Johnny Cab' market.
In 2014, and a number of times since, Uber CEO Travis Kalanick revealed that his end game includes making his company's services significantly more affordable by cutting a paid driver out of the equation — his version of the 'middle man'.
But, while Uber is known to have hired dozens of driverless technology specialists, and to have begun testing autonomous cars, the company has yet to declare a launch window.
Ford has no such reservations, having already detailed its Mondeo-based driverless prototypes over the past year — although it claims to have been developing the technology for over 10 years.
Now, the company has called its shot, aiming to launch a "high-volume, fully autonomous vehicle for ride-sharing" in 2021.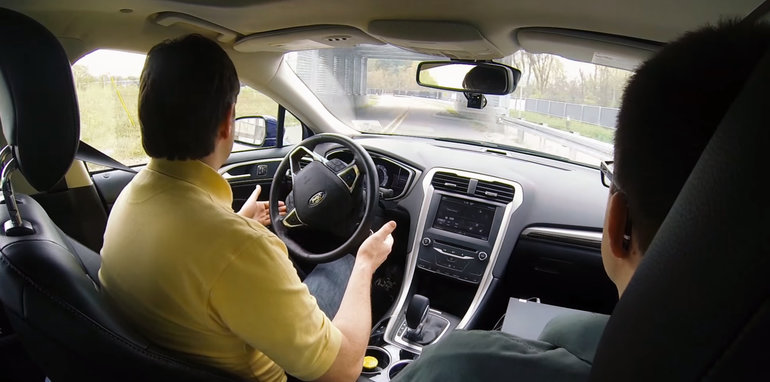 The car will qualify for what the Society of Automotive Engineers has defined as "level 4" autonomous functionality, taking complete control of the driving experience and denying the occupant any option to take over steering or to affect speed. (Interestingly, this level of automation has previously been listed as the fifth stage.)
Whether legislation will be ready to accommodate such a vehicle, remains to be seen.
Four new partnerships with key technology startups are part of the plan, as is doubling the size of its research and development teams in Silicon Valley and Palo Alto, California.
"The next decade will be defined by automation of the automobile, and we see autonomous vehicles as having as significant an impact on society as Ford's moving assembly line did 100 years ago," said Ford president and CEO, Mark Fields.
"We're dedicated to putting on the road an autonomous vehicle that can improve safety and solve social and environmental challenges for millions of people – not just those who can afford luxury vehicles."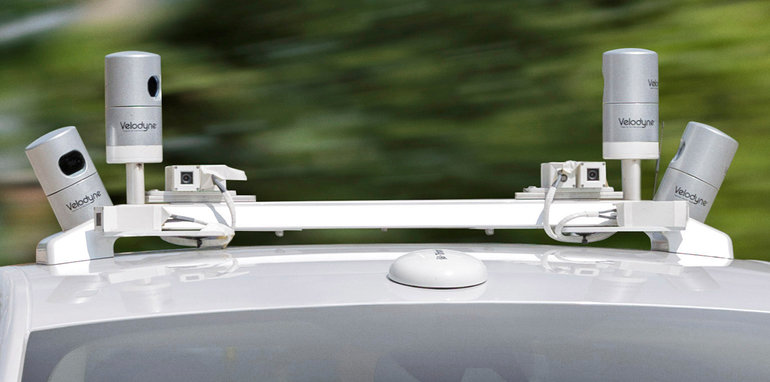 To its credit, Ford was the first car maker to begin testing driverless technology at the University of Michigan's faux urban environment, Mcity, and it claims firsts in publicly demonstrating the technology at night and in the snow.
The company has been expanding its fleet of autonomous cars this year, with a target of 30 self-driving vehicles – all based on the Mondeo, known in the US as the Fusion — in California, Arizona and Michigan.
That number will grow to around 90 vehicles in 2017.
Interestingly, Uber's prototype driverless car is… a Ford Mondeo. Could Uber be the car maker's first client? According to a recent report with business paper Reuters, Uber has indeed partnered with Ford, and also with Google, in a coalition to lobby for greater progress in legalising autonomous cars.
That's perhaps no surprise, given that Ford has already been connected with reports that it will build Google's upcoming driverless car.
- Mike Stevens, caradvice.com.au
By Mike Stevens, caradvice.com.au • 17/08/2016
Tags