Here are the worst intersections and off-ramps in Auckland
Most motorists have an intersection or off-ramp they hate.
Now, the Auckland Council has identified some of the worst in the city and have started a new campaign in an attempt to reduce crashes across the region.
The campaign is focused on Auckland's north and south, rather than the central city, as motorists come into and leave the busy region.
It starts on Monday as holidaymakers arrive back into the city in droves at the end of Auckland Anniversary Weekend.
The campaign focuses on non-signalled intersections.
Safety videos will be played in cinemas, on Facebook and Trueview.
Billboards are also being erected at high risk intersections on local roads and motorway off ramps in Auckland's rural north and south.
Most of the non-signalised intersection crashes happened on Fridays, so a radio advertisment is being aired on Fridays.
New Zealand Transport Authority crash data shows that there were 609 death and serious injury (dsi) crashes at non-signalised intersections across the Auckland region between 2011 and 2015.
They resulted in the deaths of 45 people, with 627 seriously injured.
There was a 43 per cent increase in the number of dsi crashes between 2013 and 2015, the main factors were poor observation and failure to give way or stop at intersections.
High risk intersections
North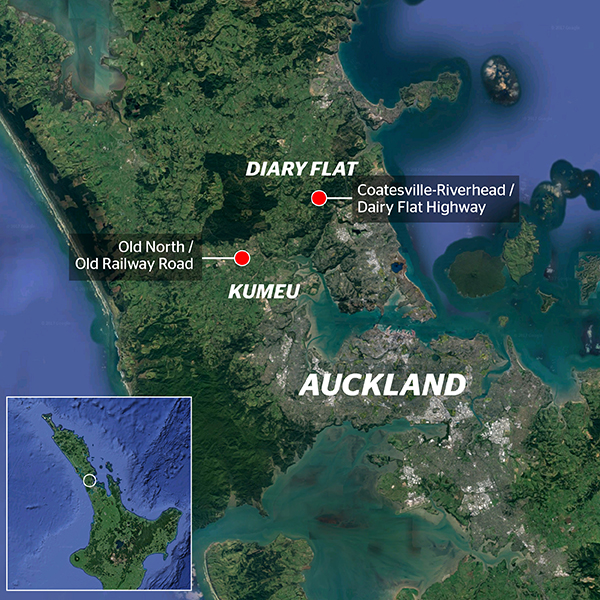 South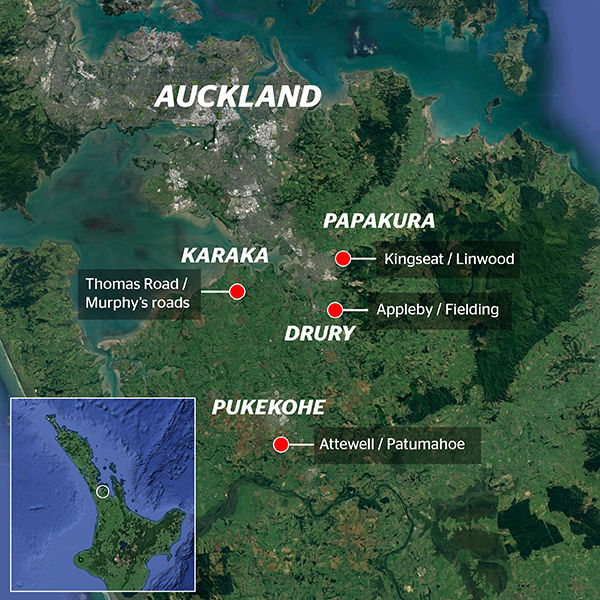 High risk motorway off ramps
North
• Silverdale - Silverdale motorway off ramp SB (Hibiscus Coast High Way)
• Warkworth - Matakana/Sandpits intersection
• Wellsford - Matheson Road intersection
South
• Manurewa motorway off ramp (Hill Road)
• Papakura motorway off ramps (Hingaia Road and Beach Road)
• Drury motorway off ramp (Great South Road)
• Bombay motorway off ramp (Mill Road)
Auckland's urban south area had the largest increase in the number of dsi crashes, in 2011 there were 27 and in 2015 there were 43, a 60 per cent increase.
In Auckland's rural north and south, there were 102 dsi crashes between 2011 and 2015 which resulted in the deaths of 17 people, with 85 being serious injured.
AT's walking, cycling and safety manager Kathryn King said that even though some of the intersections in rural parts of Auckland could be quiet, it was always essential to give way or stop and make sure it's safe.
"Safety is the highest concern for Auckland Transport and non-signalised intersections are an area of the road network which has had a significant increase in the number of crashes since 2013.
"This campaign is to remind people that they need to be aware of other road users, especially during the summer months when there are more children and holiday traffic on the roads."
AT is also working with the police to reduce serious injury and death at intersections through enforcement and education.
Waitemata District road policing manager Inspector Trevor Beggs said: "Intersections are among the most dangerous places on the New Zealand road network, and some motorists are making poor choices at intersections.
"Road users need to take greater care at intersections by being patient and checking more than once that it is safe to enter the intersection. If you don't, you're risking serious injury or totally avoidable deaths.
- NZ Herald
By NZ Herald • 27/01/2017
Tags