Hyundai confirms Genesis luxury brand split
SUVs, medium sedan, coupe on the cards
Hyundai's Genesis badge is mature enough to seek a little independence, the Korean carmaker has confirmed today, revealing that the upmarket brand will soon go it alone.
As with the likes of PSA Peugeot Citroen's DS marque, which recently severed branding ties with Citroen, Genesis will soon stand apart from the Hyundai range as a luxury brand in its own right.
The news is no surprise, with Hyundai having already taken steps to market the big Genesis sedan – now into its second generation – with its own unique winged badge design at both ends.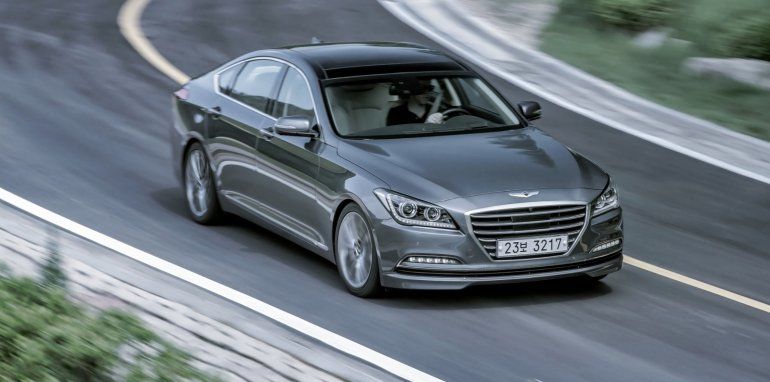 Today's news also brings confirmation that the Genesis range will include not only the current large sedan, but five more over the next four to five years.
Among them will be a new mid-sized sedan to rival the likes of BMW's 3 Series from 2017, followed by mid-sized and large SUV models, and – as expected – the long-anticipated two-door replacement for the current Genesis Coupe.
Technical details are still to be revealed, and it remains to be seen if these new Genesis models will be based on current Hyundai platforms or a new as-yet unseen platform unique to the Genesis brand.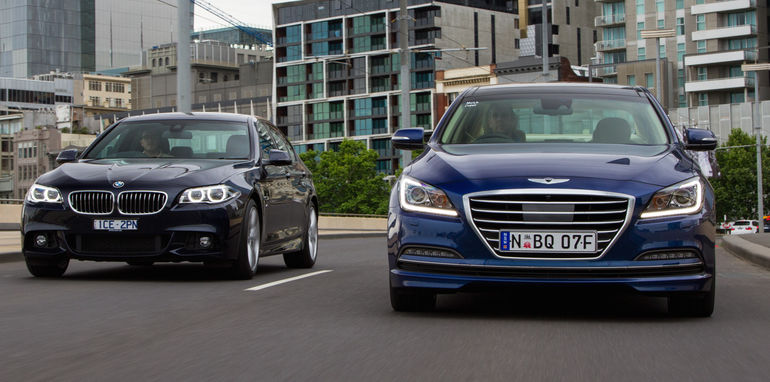 We might expect something more than a mere re-skin of existing models, however, with Hyundai promising today that Genesis models "will boast outstanding driving dynamics and design".
The addition of more models also means a change in nomenclature, with 'Genesis' for the current sedan and 'Genesis Coupe' to be replaced by G90, G80, G70 and so on.
"We have created this new Genesis brand with a complete focus on our customers who want smart ownership experiences that save time and effort, with practical innovations that enhance satisfaction," Hyundai Motor Company vice chairman Euisun Chung said today.
"The Genesis brand will fulfill these expectations, becoming a market leader through our human-centered brand strategy."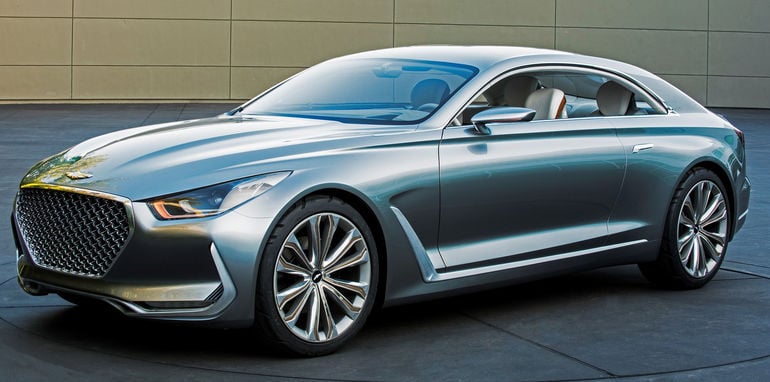 The company also took a swing at established premium brands in its announcement today, promising to "distance itself from the traditional technological overload of brand-focused competitors, concentrating instead on a personalised, hassle-free customer experience".
The new Genesis models will be styled by former Volkswagen designer Luc Donckerwolke, who joined the company in June.
Donckerwolke, previously responsible for the look of the Volkswagen Group's premium marques (along with Skoda), will head up Hyundai's new Premium Design Division, reporting directly to Hyundai and Kia styling chief Peter Schreyer – himself no stranger to top-level German design roles.
In a statement today, the company added that it will set the Genesis brand apart from the regular Hyundai line not only through the style and features of its new models, but also with a brand revamp.
"To elevate and differentiate the Genesis brand from Hyundai, a distinct design identity, emblem, naming structure and customer service offering is being established," the company said.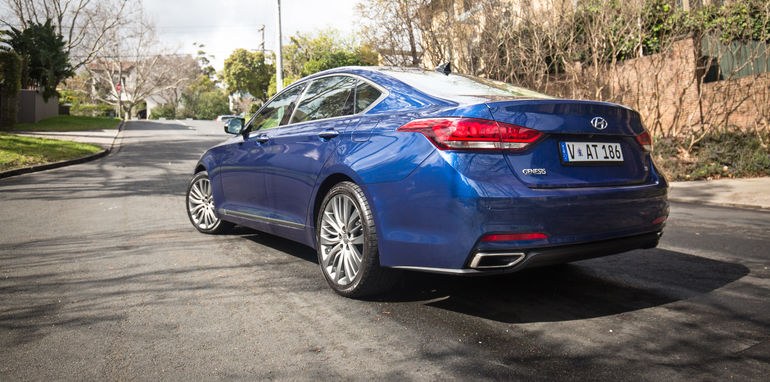 A launch for the Genesis brand is likewise on the cards, although it remains to be seen if standalone dealerships will be opened, away from the wider Hyundai range.
It is likely that, at least initially, Genesis models will be sold through existing select Hyundai dealerships, albeit from a section of the showroom made more upmarket and set apart from the regular models.
Watch for more on the new Genesis brand to develop in the months ahead.
By Mike Stevens, CarAdvice.com.au • 04/11/2015