Jaguar's XE zooms into view
Audi, BMW and Mercedes practically own the mid-sized luxury segment with their A4, 3 Series and C-Class offerings, but here comes the "baby" Jag to offer a compelling Union Jack-waving alternative. Unveiled in London last week, the new Jaguar XE has both the good looks of its XF big brother and the specification required to get buyers through Jag's showroom doors.
The performance-orientated XE S was the car chosen for the reveal, boasting a supercharged 3.0-litre V6 good for 250kW and 450Nm to propel the Jag to 100kmh in 5.1 seconds and on to a limited 250 km/h.
Making extensive use of aluminium for weight saving, the XE is history's lightest and stiffest Jaguar saloon, and with a drag coefficient of 0.26 it is also the slippiest Jaguar made.
The full range of engines is yet to be disclosed, but at launch Jaguar also confirmed a 2.0-litre four-cylinder diesel good for 120kW and 380Nm that sups just 3.8-litres/100km.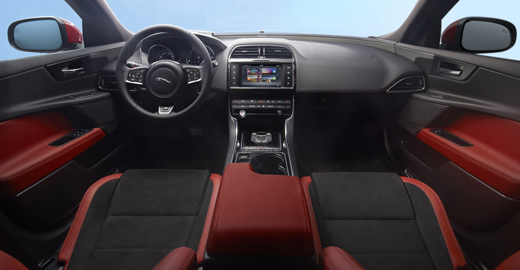 The first XE models will be of driver-orientated rear-wheel-drive configuration, while a paddle-shift eight-speed automatic is likely to be the only cog swapping option in Australasia, despite a six-speed manual being announced in London.
Drawing on the successful design language penned by Jaguar's director of design, Ian Callum, the XE takes plenty of styling cues from Jag's larger XF sedan.
It has a coupe-like profile and strongly sculpted bonnet for a muscular appearance, while its signature J-blade running lights are a recognisable Jaguar design element, with the form of the rear quarters also being inspired by the beautiful F-Type Coupe.
For classic Jaguar enthusiasts, there's a nod to the iconic E-Type Jaguar with a horizontal line intersecting a roundel in the rear lights.
Full details on the entire XE range will be announced at the Paris Motor Show on October 2 but expect to see it here mid-2015, says Jaguar NZ.
Follow Driven on Facebook and Twitter for the latest road tests and motoring news.