SH1 reopens four hours after Pokeno crash injures three
State Highway 1 in Waikato has reopened after three people were injured, two seriously, when their truck swerved across a busy highway and ploughed off the road this morning.
St John Ambulance said two of the victims were seriously injured and one had moderate injuries. All were taken to Middlemore Hospital.
"The car swerved across the lanes and into the side of the road," a police spokeswoman said.
Three people were inside the soundbound truck when it crashed.
In a morning of mayham on Auckland and Waikato roads, traffic was also blocked on one of West Auckland's busiest roads after a motorbike and van collided during rush hour, quickly followed by a crash blocking a number of lanes on the Northwestern Motorway.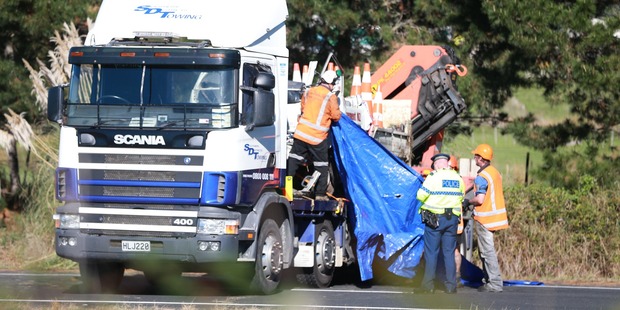 Emergency crews at the scene of a crash on State Highway 1 south of Pokeno. Photo/Doug Sherring
Another person was suffered serious injuries after a collision at the Saltaire St intersection with Great North Rd.
Traffic was blocked heading to Blockhouse Bay Rd and quickly built up on surrounding roads.
And a short time later, a crash also blocked a number of lanes on the Northwestern Motorway.
The New Zealand Transport Agency said a number of lanes were affected by a crash just after 9am heading into the city near Rosebank Rd on the causeway.
Motorists were warned to expect delays.