Nissan Rogue Warrior tackles ski slopes with track conversion
The Nissan Rogue Warrior is a one-off special from the company's Canadian arm that can handle a mountain full of snow.
Based on the Rogue, the North American version of the vehicle we know as the X-Trail, the Rogue Warrior features massive wheel arch extensions, and snow tracks in place of its wheels and tyres.
To convert a road-going Rogue into a the Rogue Warrior, Motorsports in Action, a racing outfit based in Quebec, fitted the crossover with American Track Truck's Dominator track system, and carried out some other more minor modifications.
Each of the Rogue Warrior's heavy-duty snow tracks measures 76cm tall, 122cm long and 38cm wide. Sitting on its new tracks, the Rogue Warrior has a ground clearance of 580mm.
According to Nissan, the Rogue Warrior can drive at speeds up to 100km/h and is capable scaling groomed snow at a 45 degree grade.
The Nissan Rogue Warrior is currently on display at the Montreal auto show, which concludes at the end of next week.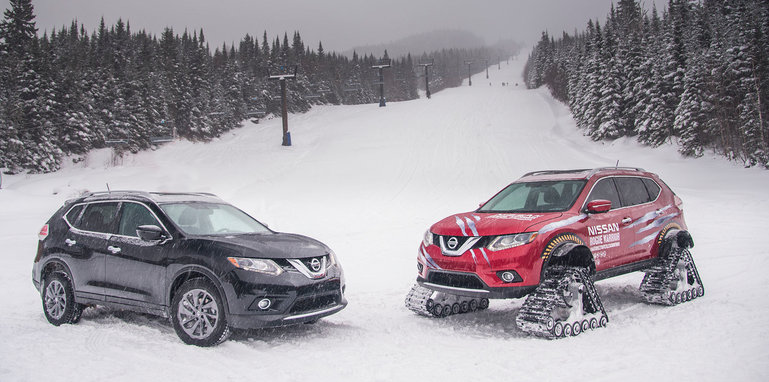 This isn't the first time that Nissan has converted a road-going vehicle to handle heavy winter conditions. Last year, the company fitted a similar set of Dominator tracks to the Juke Nismo RS to create the Juke RSnow.
By Derek Fung, CarAdvice.com.au • 18/01/2016