North-western motorway lane closure will go ahead tonight
Auckland motorway lane changes will go ahead tonight.
"It affects a small section of State Highway 16 between Royal Road and Lincoln Road, eastbound and means the additional right hand lane begins a further 700m towards the city," NZ Transport Agency (NZTA) said.
The planned motorway closure did not go ahead this morning because of bad weather last night.
An NZTA spokeswoman said all road closures were weather dependent and as a result, bad weather in the area last night hampered this morning's plans.
The NZ Transport Agency yesterday said part of the north-western motorway, in Auckland, would be closed.
One lane heading into the city between the Royal Rd off-ramp and the Lincoln Road on-ramp would be closed for an entire year.
But today, at 7am, the NZ Transport Agency announced on its official Twitter page: "The long-term closure citybound on the Nth Wstn Mwy after Royal Rd did not go ahead. All lanes currently remain open."
From about 6am to 6:30am, traffic in the area was flowing.
Traffic on Triangle Road and Lincoln Road heading towards the city centre was also flowing well, taking 13 minutes to get from Triangle Road to Nelson St shortly before 6:30am.
The NZTA announced the lane closure late last week.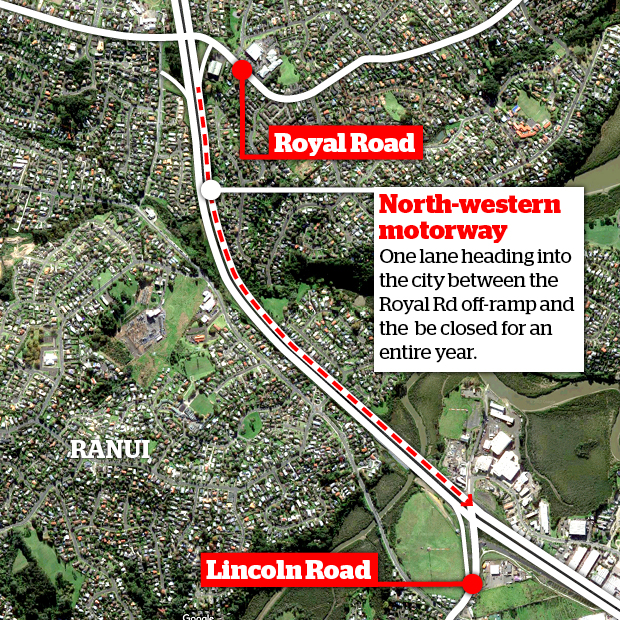 It said the closure would enable the new Huruhuru Bridge to be built and was part of the Lincoln to Westgate upgrade of the Western ring route.
It said the part closure would happen from this morning, Monday April 10, and would be re-opened in March 2018.
"Thank you for your patience while we improve this section of the network," the agency said.