Watch the Abarth 124 Rally R-GT pop, slide, and bang
A new video shows the Abarth 124 Rally R-GT – the rally car version of the upcoming Abarth 124 Spider – snarling and popping as it speeds around some tight corners.
First revealed at this year's Geneva Motor Show, the Abarth 124 Rally has been homologated for the FIA R-GT series, fitted with a roll cage and a composite hardtop in place of the road car's manually-operated soft top.
The rally car swaps the 124 Spider's 1.4-litre turbo engine for a larger 1.8-litre blown unit producing 224kW (300hp) – 99kW greater than the road car.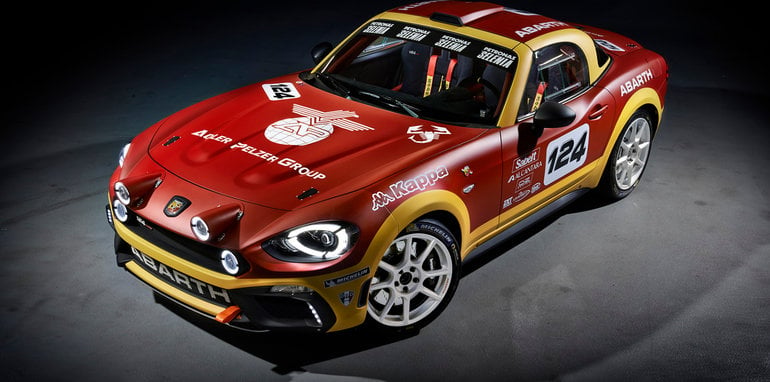 Above: Abarth 124 Rally prototype
Drive is sent to the rear wheels through a self-locking rear differential and a six-speed sequential transmission.
Last week, Fiat Chrysler's local arm confirmed Australian specifications for the road-going Abarth 124 Spider.
The 1.4-litre turbocharged four-cylinder petrol engine produces 125kW of power at 5500rpm and 250Nm of torque at 2500rpm.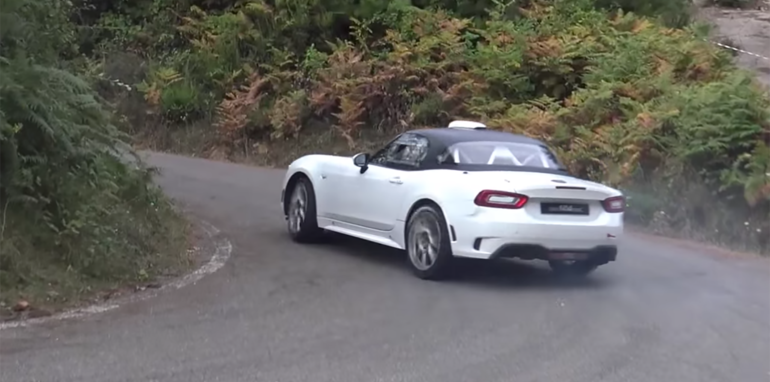 With those outputs the 1060kg Abarth 124 Spider can scoot from 0-100km/h in a claimed 6.8 seconds.
Buyers will be offered the choice of a six-speed manual or six-speed automatic transmission when the Abarth 124 Spider lands here in October 2017.
- James Wong, CarAdvice.com.au
By James Wong, CarAdvice.com.au • 20/09/2016
Tags