I'll have one myself, says CX-3 designer
Mazda reveals new compact SUV in LA, reports Liz Dobson
Mazda New Zealand will be introducing a compact SUV to its lineup next year, with the company's managing director seeing the vehicle first-hand at the Los Angeles Motor Show.
On the eve of the show, Mazda Motors held a cocktail party for the international media at a Hollywood studio, where it revealed the CX-3 crossover.
It will be the fifth model in Mazda's line-up of new-generation vehicles that feature SkyActiv engine technology and Kodo (Soul of Motion) design.
Mazda NZ's Andrew Clearwater told Driven at the event that we can expect to see the vehicle here in the second quarter of 2015.
The all-wheel-drive CX-3 is being launched globally with a 2-litre petrol and 1.5-litre diesel engine plus six-speed manual and auto transmission.
Clearwater couldn't confirm the New Zealand line-up but following the Kiwi customer demands, the 2-litre auto will be a clear favourite.
The CX-3 is 4275mm long, 1765mm wide, and 1550mm high.
The long nose has a 910mm front overhang, the solid-looking rear overhang is 795mm, and the wheelbase 2570mm.
The CX-3 sits between the Mazda2 (at 4060mm long and 1495mm high, and the 4450mm long, 1465mm high Mazda3 in the company's line-up.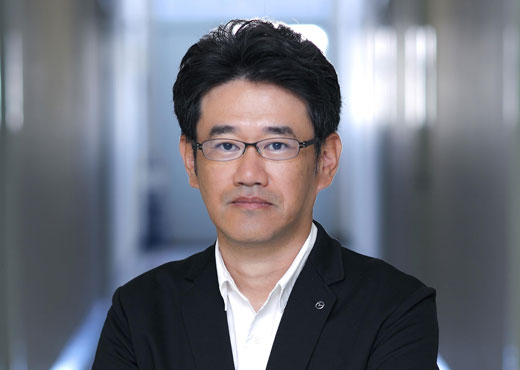 Youichi Matsuda (above) says the Ceramic Metallic is his pick of colours.
CX-3 chief designer Youichi Matsuda told Driven at the LA show that he had to make the design unique to the Mazda lineup.
"Even though this vehicle is quite compact in design we want to visualise to make it look quite extended." Having the rear pillar black, rather than body colour made it look elongated, he said.
"We really wanted to make this vehicle quite beautiful, starting from scratch."
Matsuda had previously worked on the facelift of the CX-9 plus the CX-7 and CX-5 SUVs.
So did being involved in those vehicles help with the design of the CX-3?
"The CX-9, CX-3 and CX-5 are based on the Kodo design philosophy. We always try to infuse life in the vehicle rather than just a chunk of steel," said Matsuda.
His pick of the colour for the CX-3 was the newly developed Ceramic Metallic that appeared white under the lights of the studio-based cocktail party, but that Matsuda said had a strong silver look in natural light.
And when the CX-3 goes into production in the coming weeks, the chief designer told Driven he'll be buying one.
Mazda NZ will confirm its lineup and pricing closer to the launch of the vehicle.
Keep up to date with Driven
Sign up now to receive DRIVEN news, reviews and our favourite cars for sale straight to your inbox.
By Liz Dobson • 26/11/2014