Lamborghini Huracan to front Forza Horizon 2
The new Lamborghini Huracán LP 610-4, has been chosen by Microsoft's Turn 10 Studios as the hero car for Forza Horizon 2, the studio's latest racing simulator.
The latest chapter in the Forza Motorsport open road spinoff revolves around the descendant of the Gallardo.
Set in beautiful Southern Europe, the game provides all the thrills of taking the new 454kW supercar for a spin around Mediterranean landscapes, with weather, Drivatars (Xbox One's cloud-based racers that replicate the behaviors of friends and strangers to drive like real people) and endless routes.
That's just the start of it - with Forza Horizon 2 going into an almost unimaginable level of detail, including a complete view of the passenger compartment. This includes the original interior, working power windows and headlights, and the luxury super sports car can even be fully customized, from the color right down to the technical specifications.
As announced by the computer giant during the E3 expo in Los Angeles, Forza Horizon 2 - due out in spring exclusively to Xbox One and Xbox 360 - will offer stunning 1080p resolution graphics at 30 fps.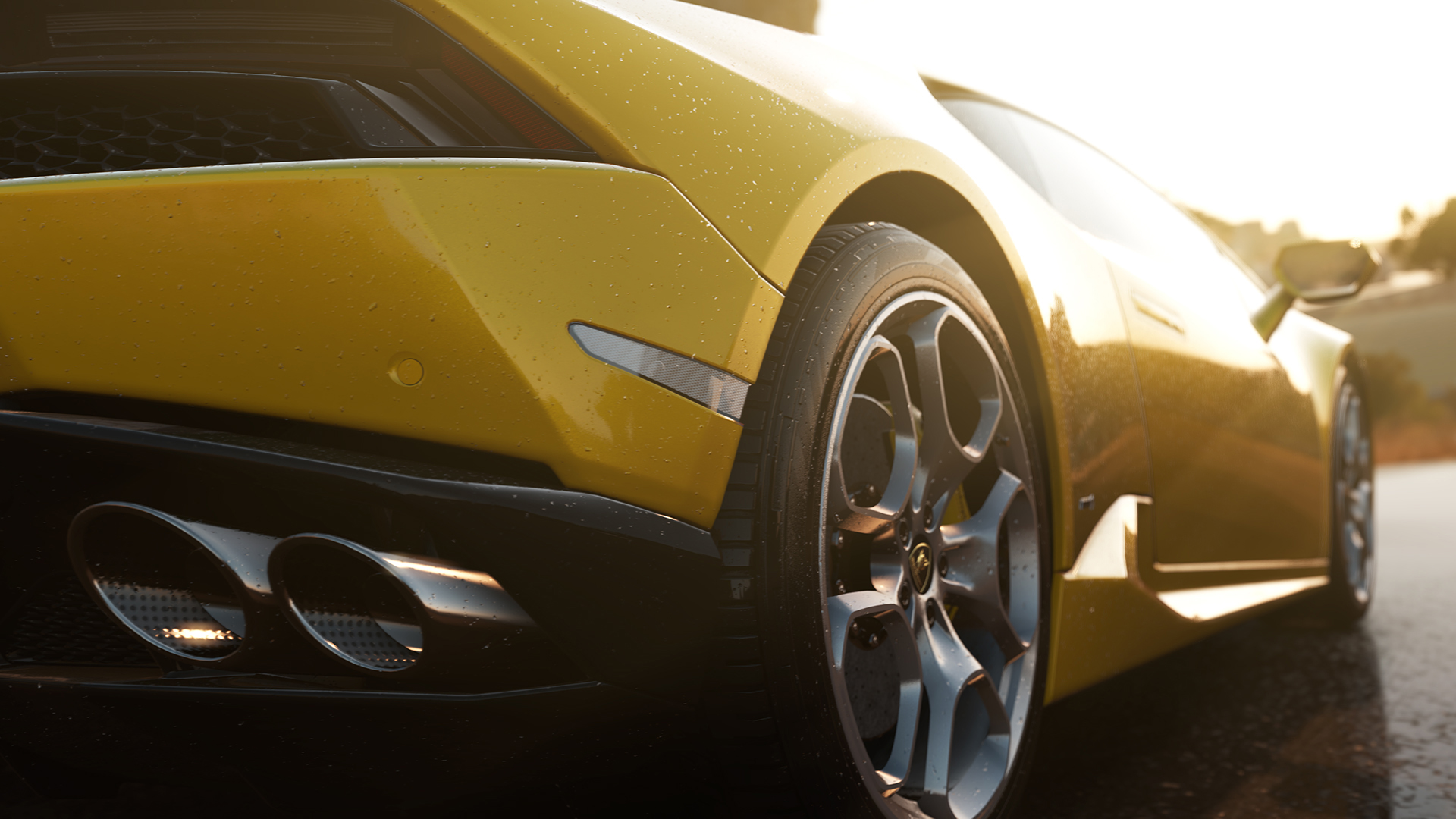 Once behind the wheel, there will be no experience to match it in terms of open-world racing, with the stunning visual impact even more spectacular in nighttime scenes. The Huracán LP 610-4 will be playable first on Xbox in Forza Horizon 2.
As we wait for our chance to get our hands on Forza Horizon 2, the Huracán LP 610-4 is a hard charging sales sales success for Lamborghini, selling 700 cars in it's first month of sale.