New generation Mitsubishi Triton makes world debut
Mitsubishi Motors' new generation Triton ute has made its international debut in Thailand.
Presented for the first time in production form, the 2015 Mitsubishi Triton is promised to be more efficient, offer high levels of safety and raise the bar for passenger car-like steering performance, quietness, and ride comfort across the class.
Powered by a new all-aluminium 2.4-litre MIVEC turbo diesel engine with variable geometry turbo and paired to a new 6-speed manual transmission or optional 5-speed automatic, the new generation model retains Triton's working vehicle durability and load-carrying capacity without compromising passenger and drive comfort.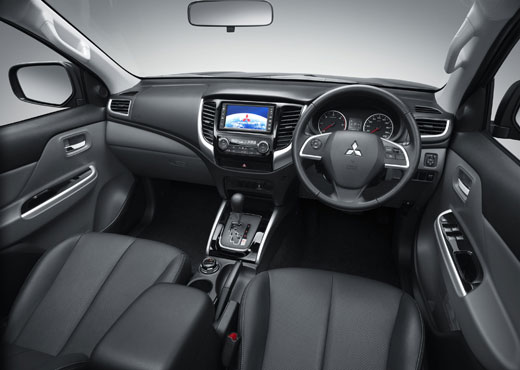 The interior of the new Mitsubishi Triton ute.
The new Triton is designed to be as easy to manoeuvre as a passenger car, with a turning radius of just 5.9 metres.
Exterior styling has been updated for the 2015 model, helping the Triton to achieve outstanding aerodynamic performance compared to other models in the ute class. The new design contributes to Triton's fuel efficiency and quiet performance, while retaining traditional Triton styling cues.
Generous interior space has been achieved across all the three available body styles - single cab, double cab and club cab body, while the strategic placement of sound insulation, absorption and vibration damping materials contributes to significantly improved cabin quietness.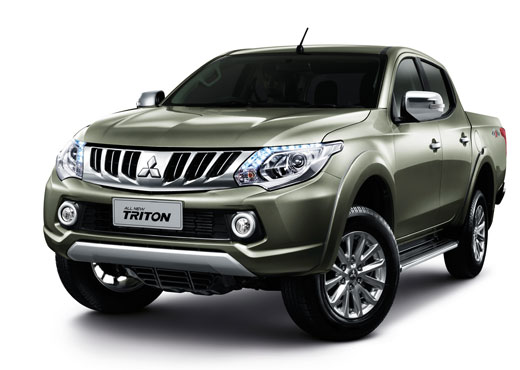 Mitsubishi Motors Australia Executive Director of Marketing Tony Principe said the new generation Triton is designed to successfully perform the dual role of work truck and family car.
Related Cars
Canterbury | Christchurch
$241.92 p/w $967.69 p/m
$29,990
"The 2015 Triton is part of a new breed of Mitsubishi vehicles that reflect the sizable investment we are making in the development of world-class SUV and light commercial vehicles," he said.
"New Triton makes a significant leap forward in all areas, particularly in terms of passenger comfort, manoeuvrability and efficiency, and still delivers on the toughness, reliability and off-road performance that have made Triton such a success in Australia."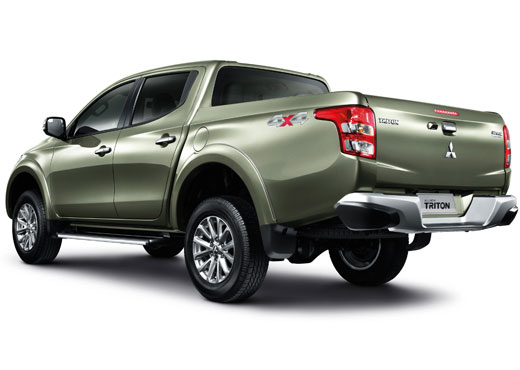 This month's Triton launch marks the start of sales of the new generation model in Thailand where it will be produced for domestic and international markets.
The new generation Triton LCV will be launched progressively in Oceania in the coming months.
Keep up to date with Driven
Sign up now to receive DRIVEN news, reviews and our favourite cars for sale straight to your inbox.
28/11/2014
Learn more about Mitsubishi at the Driven Showroom
Tags